Zeisler Competes at State Cross Country
On Thursday, October 14, 2021 the Boyd County Cross Country Team headed to the Ainsworth Golf Course to compete in the district D3 meet. The district meet determines who will head to the state meet next week and whose season comes to a close. Top 15 runners and top three teams are eligible to compete at the state meet.
The Spartan runners competed on the Ainsworth course for their first meet of the regular season, so coaches and runners were able to compare times from both meets. What they discovered was that all runners improved their time and made significant progress throughout the season!
The gun to start the varsity girls race at 4PM sharp. Natasha Zeisler, junior, has been a state individual qualifier for the last two seasons and hoped to punch her ticket to state once again. Zeisler was successful in making that dream come true. She finished in 8th place with a 22:12 time, her personal best for the season thus far. Her teammate, sophomore Zoe Kaczor, also had a successful district meet. Z. Kaczor took 1 minute and 28 seconds off her September 2nd time at Ainsworth. She finished 43rd with a 31:23 time.
In the boys division, no state tickets were punched, but all the boys improved their times by nearly two minutes or more from September's meet. Sophomore Nathan Koenig came across the finish line in 40th place with a 21:22 time, 1 minute and 55 seconds faster than before. Grant McGill, freshman, took 2 minutes and 3 seconds off his time. McGill crossed the line in 47th place with a 22:07. Freshman, Evan Hammon completed the course 2 minutes and 29 seconds faster than the first meet! Hammon placed 50th with a 22:30 time. Kaleb Kaczor, junior, took 2 minutes and 15 seconds off his time and raced in for 62nd place with a 26:41 time.
State Cross Country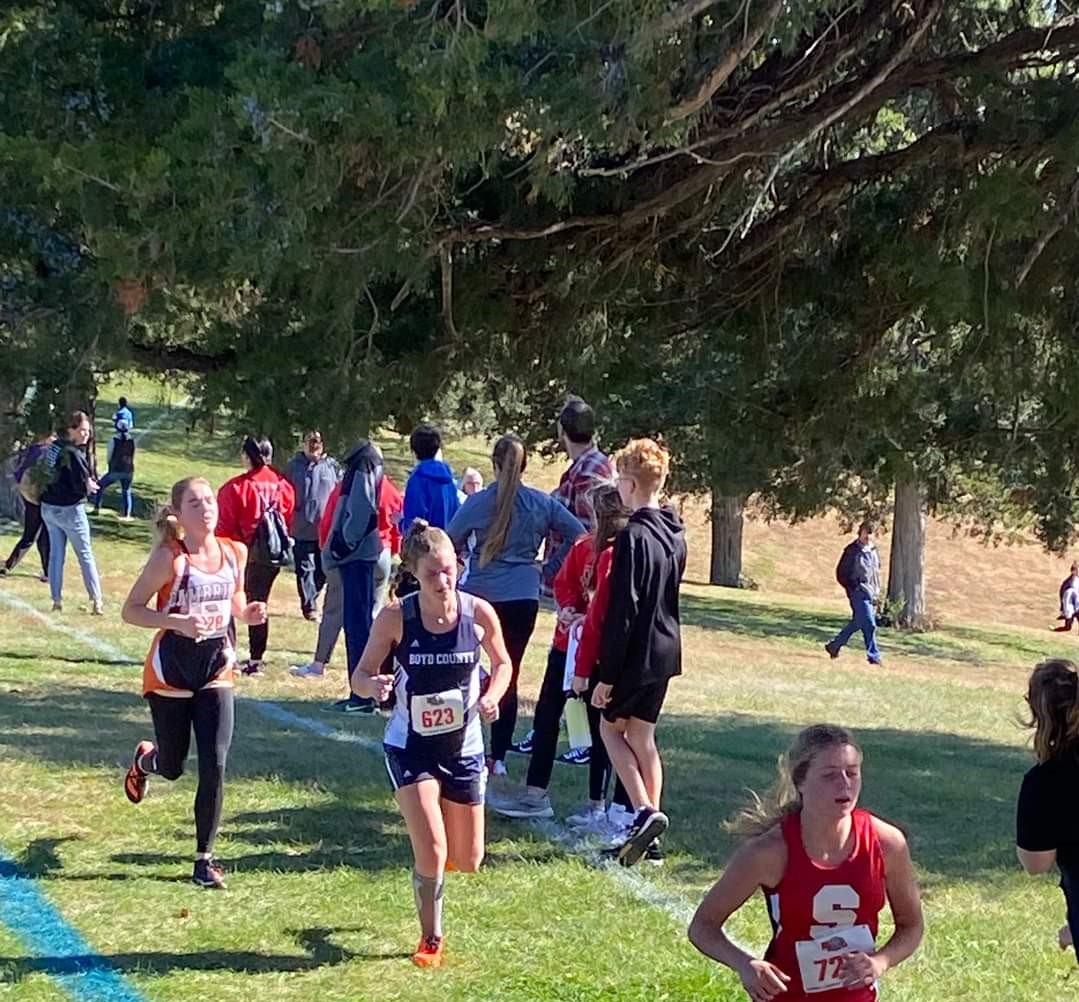 On Friday, October 22nd, Natasha Zeisler, three time state individual qualifier, competed at the State Class D Cross Country Meet in Kearney, NE. This is an amazing accomplishment especially considering that Zeisler's junior season did not start out the way she wanted. In fact, Zeisler was unable to compete in the first meet of the season, but every meet after that Zeisler showed improvement and determination to pursue her dreams of another state qualifying year. After punching her ticket to state, Zeisler stayed focused and went into the state meet ranked 57th based on her district time. Amazing things can happen on the challenging, hilly state meet course, and Zeisler rose to the occasion competing like she had the perfect season. Zeisler sat in the top thirties the entire race and crossed the line with a season's best time of 22:10 in 32nd place in a field of 127 runners. Congratulations to Natasha!!