Quentin Witt, 5-12 Principal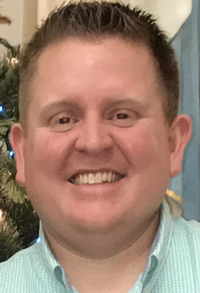 I grew up in Bonesteel SD and attend Bonesteel-Fairfax School. I was involved in many extracurricular activities and organizations. After high school I completed my undergraduate degree at Dakota Wesleyan University in Mitchell SD. After being in the classroom for 10 years, I earned my Masters in Educational Leadership from Doane College.
I spent time teaching in Keya Paha School, South Central School, and Lakeview Community Schools before becoming a K-6 principal at Platte Center Elementary.
My wife, Angela, and I have three kids Grady, Landri, and Berkley. They keep us busy the majority of the time. I enjoy spending time with family and friends, and enjoy many outdoor activities, especially fishing.
I'm excited to be a Spartan and am excited for the future. I am always available to visit with parents or community members.