February is Black History Month
Check back every week day of February to learn about an influential African American chosen to be highlighted for the day! Keep scrolling for more information on Black History Month.
Sojourner Truth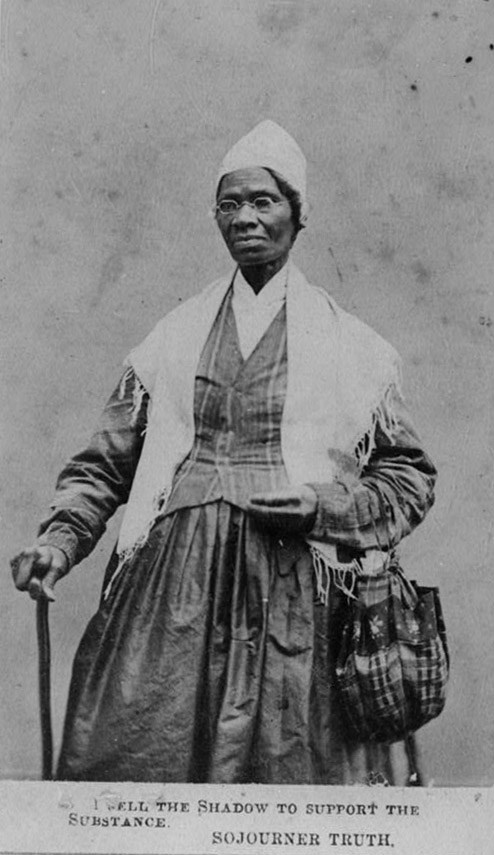 Sojourner Truth, an escaped slave who lost her family, her first love and children to the peculiar institution, turned her pain and Christian faith into triumph by helping others — especially women — recognize their worth.
"That man over there says that women need to be helped into carriages, and lifted over ditches, and to have the best place everywhere. Nobody ever helps me into carriages, or over mud-puddles, or gives me any best place! And ain't I a woman? Look at me!"
That was the message that caught the attention of attendees during her spontaneous speech at the Ohio Women's Rights Convention in Akron, Ohio, in May 1851. Although she is famed for that speech, it's unlikely the words are exact: They come from a version published years later using a stereotypical Southern dialect, while Truth grew up in New York and Dutch was her first language.
Regardless, she was a prominent and frequent speaker on women's rights and abolition. Born Isabella Baumfree in New York around 1797, she was the ninth child born into an enslaved family. She gave herself the name "Sojourner Truth" in 1843 after becoming a Methodist and soon began a life of preaching and lecturing.
Truth pursued political equality for all women and spoke against other abolitionists for not pursuing civil rights for all black men and women. As the movement advanced, so did Truth's reputation. Her memoirs — The Narrative of Sojourner Truth: A Northern Slave — were published in 1850 and she toured and spoke before ever-larger crowds. During the Civil War, she helped recruit black troops for the Union Army, which granted her the opportunity to speak with President Abraham Lincoln.
Truth died in 1883 at her home in Battle Creek, Michigan. Four decades later, the constitutional amendment extending the vote to women was ratified. – Kelley D. Evans
Zora Neale Hurston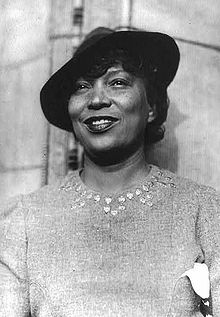 Recently, Salvage the Bones author and Fire This Time editor Jesmyn Ward published an essay rejoicing in the visibility and celebration of Southern blackness and the fact that it had made its way to television in the form of Atlanta and Queen Sugar. Ward is a Mississippian who drank in the words of Zora Neale Hurston and Alice Walker because they spoke to her existence, and she, like so many other black Southern artists and writers, owes a debt of gratitude to Hurston.
Long before Andre 3000 took to the stage at the 1995 Source Awards to famously proclaim "the South got somethin' to say," Hurston was laying the intellectual groundwork for such a case. The author of four novels, including the now beloved and celebrated Their Eyes Were Watching God (1937) and the autobiography Dust Tracks on a Road (1942), was dismissed as a southern bumpkin by her male contemporaries, including Richard Wright, Sterling A. Brown, Ralph Ellison and Alain Locke. Even Langston Hughes, who co-founded Fire magazine with her and Wallace Thurman in 1926, called her an "outrageous woman."
Wright in particular derided her style and voice as "minstrel technique." Hurston had the pesky habit of writing the way black people in the South — and in particular the all-black town of Eatonville, Florida, where she was raised — actually spoke. Furthermore, she had the nerve not to think anything was wrong with it, not even after spending six years studying at Howard University, from 1918 to 1924, which Hurston regarded as a clearinghouse of "Negro money, beauty and prestige." While she was a student there, Hurston founded The Hilltop, Howard's student-run newspaper.
As a folklorist, Hurston is part of a literary tradition that shares its ethos with the blues and with contemporary musical acts such as Alabama Shakes, the Carolina Chocolate Drops and OutKast. You can draw lines from Hurston's earnest interest in hoodoo to Beyoncé's embrace of all things Southern gothic in Lemonade. The longstanding divide between Northern and Southern black people, metropolitan vs. agrarian, is one that repeatedly informs our history and culture, even the civil rights movement. It was Walker, who in 1975, brought Hurston out of the American literary hinterlands with Looking for Zora, her essay published in Ms. Magazine.
But Hurston retained a self-assured elegance and wit that didn't bother worrying itself with outside acceptance. And it's that sort of thinking that allowed her to gift us with this gem of quotation, and a philosophy we could all stand to internalize, Southern or not: "Sometimes, I feel discriminated against, but it does not make me angry. It merely astonishes me," Hurston once said. "How can any deny themselves the pleasure of my company? It's beyond me." – Soraya Nadia McDonald
Duke Ellington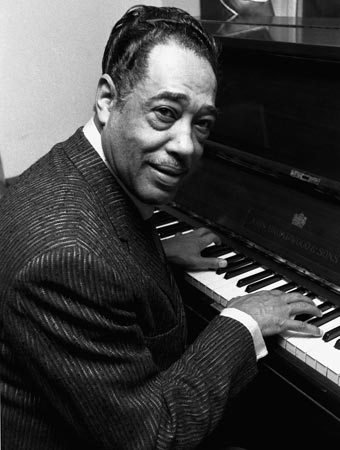 Just as soul music and Motown provided the aspirational soundtrack for the 1960s civil rights movement, swing music furnished the upwardly-mobile score for the mid-1900s Harlem Renaissance. And of all the formidable bandleaders of the era, Edward "Duke" Ellington towered over the competition like a musical Everest. Where Count Basie, Benny Goodman and competing bandleaders favored high-stepping songs with hard-swinging arrangements, Ellington tunes such as "I Got It Bad (And That Ain't Good)," "In a Sentimental Mood," and "Black and Tan Fantasy" seem mysterious by comparison, romantic songs whose world-weary blues melodies helped Ellington earn 11 Grammy Awards, 13 Grammy Hall of Fame nods, and a Grammy Trustees Award.
An economical pianist and canny orchestra leader, music seemed to pour from the D.C.-born wunderkind. Composing original songs at a furious clip, Ellington wrote more than 1,000 tunes, many of which are considered part of the Great American Songbook, including "Don't Get Around Much Anymore," "Satin Doll," "I'm Beginning to See the Light," and more.
He was a pivotal player in jazz music's metamorphosis into swing, the evolutionary 1930s style that placed more emphasis on syncopated rhythms and hard-driving bass. Ellington and songwriting collaborators, including Billy Strayhorn, excelled at creating arrangements that showcased the orchestra's most dynamic soloists, including alto saxophonist Johnny Hodges, multi-instrumentalist Ray Nance, and trombonist Joe Nanton, the latter of whom employed a mute to create woebegone "wah-wah" effects. That Ellington was able to manage such a crackerjack touring orchestra while composing hundreds of topflight tunes is testament to his genius and industry.
His original songs rank among the first examples of "crossover" pop. It's indisputable that Ellington performances such as "Take the 'A' Train" "In A Sentimental Mood" and "It Don't Mean a Thing (If It Ain't Got That Swing)" perfectly captured the essence of the black experience, but his facile reconciliation of street-smart rhythm, tuxedo-clad melody and impressionistic lyricism was also irresistible to white audiences.
One can easily quantify Ellington's greatness by citing his many honors, including the Presidential Medal of Freedom, a Pulitzer Prize special citation, the Songwriters Hall of Fame Award, and honorary doctorates from Howard University, Yale and Columbia, to list but a few. But Sir Duke's legacy transcends mere peer accolades. Play word association with phrases such as "swing" and "big band music," and Ellington's name will likely leap first to many people's minds. In death as in life, he is the embodiment of jazz. — Bruce Britt
Shirley Chisholm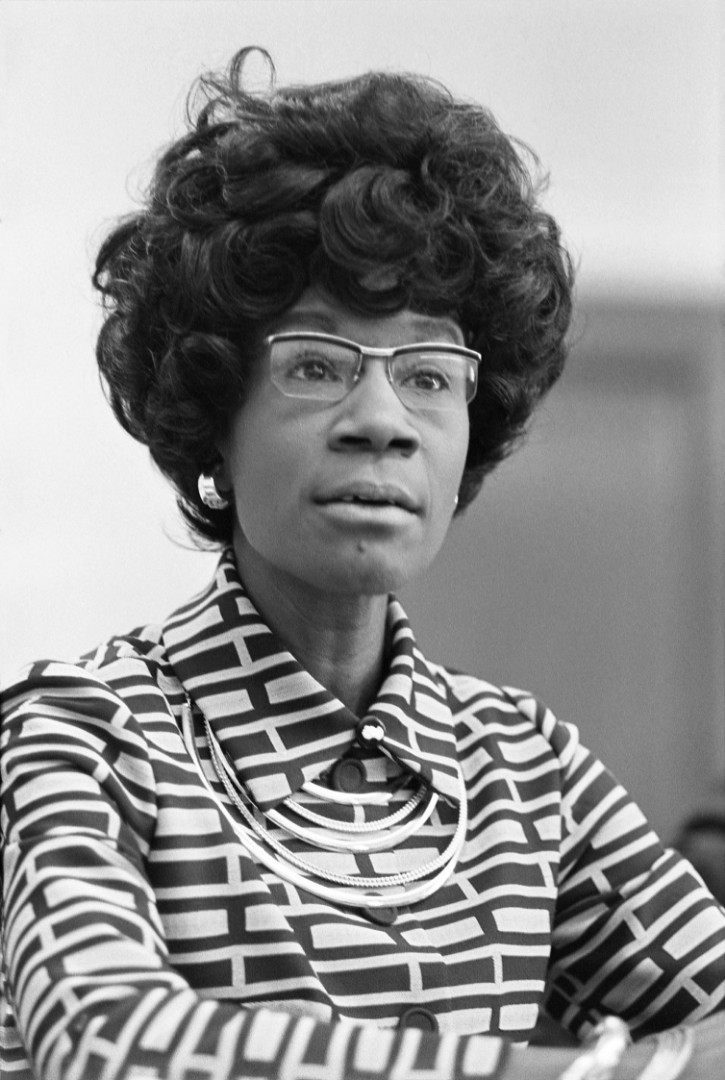 When thinking about how contentious things are in Congress today, imagine being the sole black female congresswoman nearly 50 years ago, at the height of the civil rights movement. Shirley Chisholm was relentless in breaking political barriers with respect to both race and gender. She was a pioneer.
In 1968, Chisholm became the first black woman elected to the U.S. Congress, representing New York's 12th District for seven terms from 1969 to 1983. As both a New York state legislator and a congresswoman, Chisholm championed the rights of the least of us, fighting for improved education; health and social services, including unemployment benefits for domestic workers; providing disadvantaged students the chance to enter college while receiving intensive remedial education; the food stamp program; and the Special Supplemental Nutrition Program for Women, Infants and Children program.
Chisholm noted that she faced more discrimination because of gender than race during her New York legislative career, while acknowledging the additional struggle that black women encounter specifically because of their race. All those Chisholm hired for her congressional office were women; half of them were black. "Tremendous amounts of talent are lost to our society just because that talent wears a skirt," she said.
Before President Barack Obama's "Yes We Can" slogan and Hillary's "Stronger Together," there was Chisholm's "Unbought and Unbossed." In 1972, Chisholm became the first black candidate for a major party's nomination for president of the United States, and the first woman to run for the Democratic Party's presidential nomination.
Chisholm remarked in words that still resonate today that "in the end, anti-black, anti-female, and all forms of discrimination are equivalent to the same thing: anti-humanism." The next time you queue up Solange Knowles' album, A Seat at the Table, be reminded of Chisholm's words: "If they don't give you a seat at the table, bring a folding chair." – April Reign
Thurgood Marshall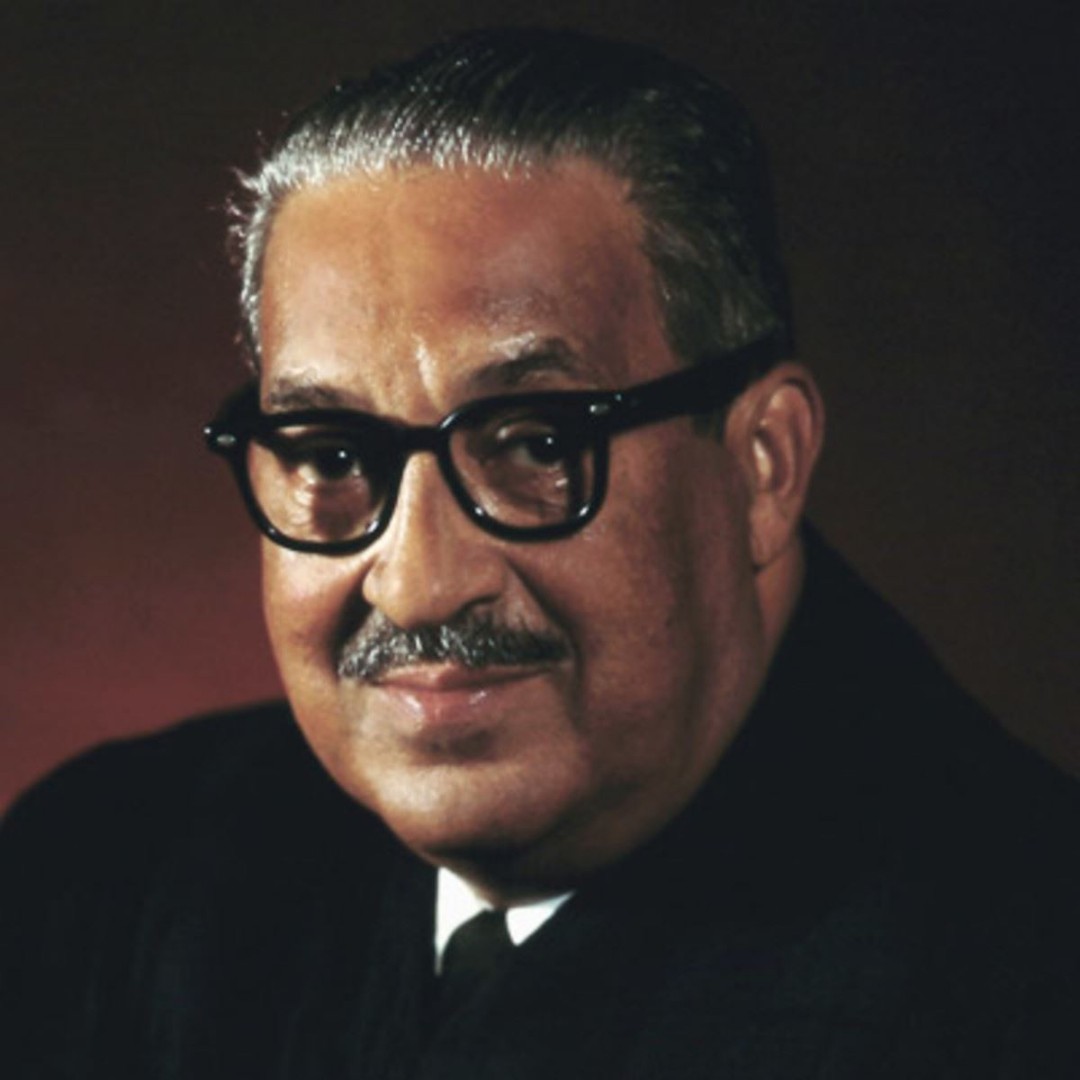 By the time Thurgood Marshall was nominated to be a Supreme Court justice in 1967, few lawyers in history had argued — and won — more cases before the nation's highest court. He racked up 29 wins (against just three losses), including his most famous victory, Brown v. Board of Education, the 1954 landmark decision that forced public schools to desegregate.
Marshall is arguably the most pivotal figure in the destruction of Jim Crow, and the most consequential lawyer of the 20th century. While other civil rights leaders organized strategically vital sit-ins, marches and boycotts, Marshall attacked inequality and racism where America had legally sanctioned it. As the NAACP's lead attorney and first director-counsel of the NAACP Legal Defense and Educational Fund, he traveled the South filing briefs in local courthouses, representing poor black defendants in criminal cases, doing battle against racist white juries and judges, and establishing grounds for appeals to higher courts.
Marshall traveled 50,000 miles a year, often alone in some of the nation's most dangerous cities and towns. He stayed in the homes of appreciative black folks who took elaborate steps to keep him safe and a step ahead of marauding Klansmen. His courage was remarkable. He managed to maintain his gravitas and fortitude amid daily death threats, sipping bourbon and telling stories.
He feared no one — not his colleagues on the Supreme Court, whom he occasionally pricked during his 24 years there, not even the national reverence for the Constitution, which he labeled "defective from the start" on the occasion of its bicentennial. He took shots at Malcolm X and Clarence Thomas alike.
It was fitting that he was called Mr. Civil Rights. Gilbert King, in his book, Devil in the Grove, notes the reverence for Marshall among blacks who saw him get case after case overturned by the Supreme Court.
No wonder that across the South, in their darkest, most demoralizing hours, when falsely accused men sat in jails, when women and children stood before the ashy ruins of mob-torched homes, the spirits of black citizens would be lifted with two words whispered in defiance and hope:
"Thurgood's coming." – Kevin Merida
Ida B. Wells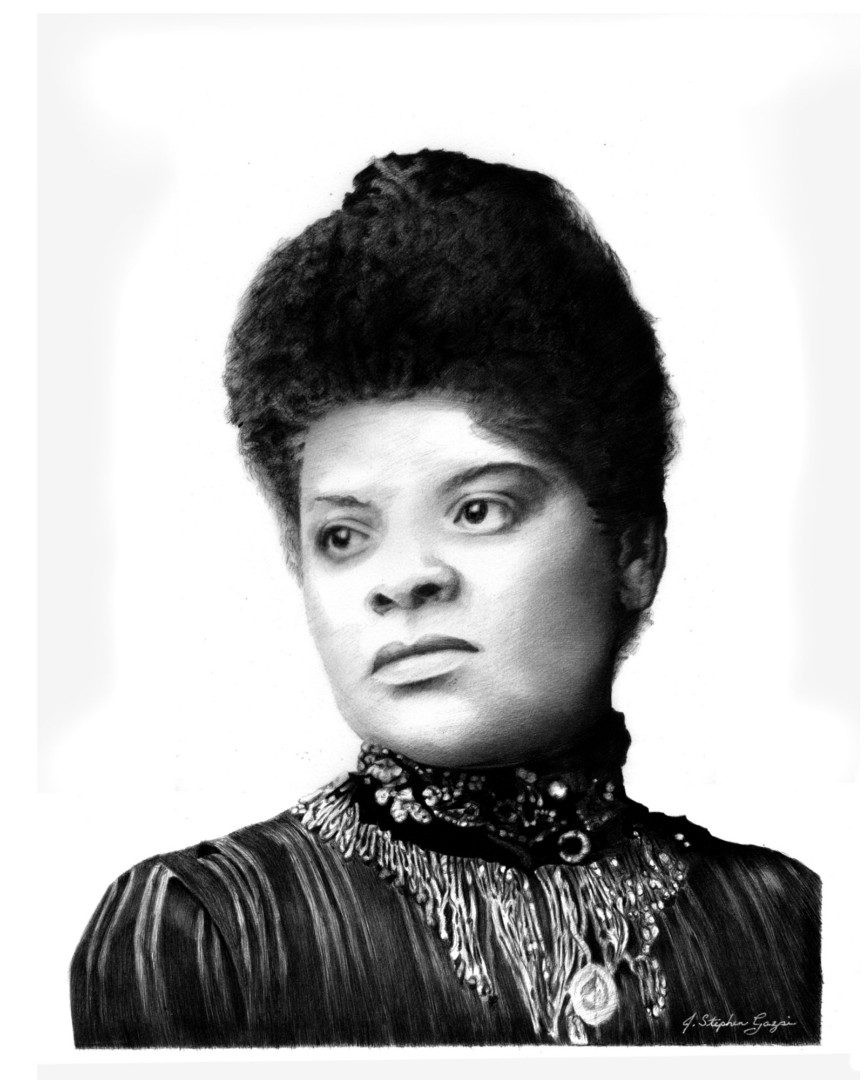 It's too bad there isn't more crossover between journalism and the practice of writing comics, because if there was, surely Ida B. Wells would be rendered with a superhero's cape by now.
Known as a "Sword Among Lions," Wells faced down threats of death and torture for bringing international attention — not to mention shame — to the lynch mob terror that afflicted post-Reconstruction black communities in the United States.
Our reluctance to believe the worst about fellow human beings, especially those we deem most familiar, is one of our most persistent shortcomings. Less than 100 years ago, many could not bring themselves to believe the atrocities committed in World War II concentration camps without journalistic evidence. Just a few decades before, Wells was sounding the alarm about the barbaric acts of her countrymen in the pages of the Memphis Free Speech, the newspaper she co-owned. She pushed for action in the face of widespread denialism.
Documenting the epidemic of lynching was miserable, disheartening work, but Wells also found time to advocate for the suffrage and civil rights of black women like herself. She wasn't much concerned with being polite about it, either. For her troubles, black men criticized her for being unladylike and The New York Times labeled her a "slanderous and dirty-minded mulatress."
Still, Wells rose to represent the best of the American journalistic tradition, and in doing so wasn't just an advocate for those most afflicted and least comfortable, but a defender and protector of democracy, justice, and freedom for all. She dared America to confront its hypocrisies head-on and live up to the ideals upon which it was founded.
Wells' crusade lives on, perhaps most directly, in the work of journalists who document the killing of unarmed black people by the nation's police forces and the comparatively infinitesimal consequences for the officers behind those killings. It's not just journalists, though — Wells' work continues in the form of ordinary citizens who risk their own well-being to document fatal police violence with cellphone video, in much the same way Wells was spurred to raise the alarm about lynching after three of her friends were murdered by a Memphis, Tennessee, mob in 1892. She lives on in black women who not only exercise their right to vote but take it upon themselves to run for office (Wells ran for a seat in the Illinois state Senate). She lives in the words and deeds of the NAACP, which she co-founded, and in the practice of intersectional feminism itself. – Soraya McDonald
Gordon Parks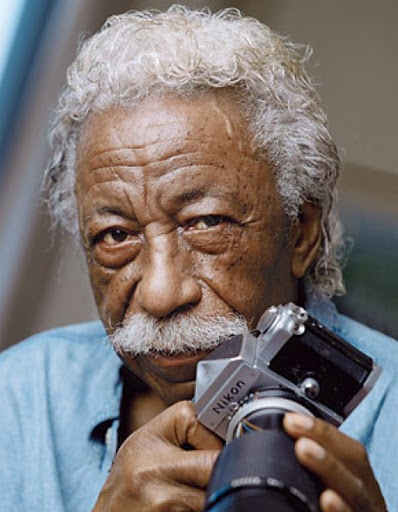 "I picked up a camera because it was my choice of weapons against what I hated most about the universe: racism, intolerance, poverty." – Gordon Parks
From some of his earliest professional photographs of Ella Watson holding a mop and broom with an American flag draped behind her, to fashion spreads for Vogue magazine, Gordon Parks used the camera and the world around him to show not only the state of African-American life, but also to bring attention to the creativity of his people.
Born Nov. 30, 1912, in Fort Scott, Kansas, Parks first made a name for himself while working at the Farm Security Administration. He went on to become the first African-American photographer on the staff of Life magazine and produced some of the best photo essays the world has ever seen, from showing the world what it meant to be black in America to the story of 12-year-old Flavio in the slums of Rio de Janeiro. These images resonated with readers and helped propel Life to a level of photojournalism that many say has not been seen since.
Outside of Parks' documentary work, there was a lighter side that didn't get as much recognition until later in his life. Parks' work for Vogue in the 1950s changed the expectations of what an African-American photographer should be doing. This path took Parks to Paris, Cuba and the streets of New York City, creating pictures that showed the beauty of design, colors and creativity of places that few people of color were able to reach.
Parks was the first African-American director of major motion pictures, starting with The Learning Tree in 1969 and Shaft in 1971. The latter movie helped define the blaxploitation era, while simultaneously expanding the identity of African-Americans in films, from actors in front of the camera to producers and directors behind it. Parks, who died in 2006, was a Renaissance man, with nearly two dozen books ranging from autobiography, poetry and photography, as well as 12 films he wrote or directed.
His work transformed how generations of black artists, photographers and musicians saw themselves and the world, opening their imaginations to the possibility of storytelling through images of the black experience. – Brent Lewis
Richard Pryor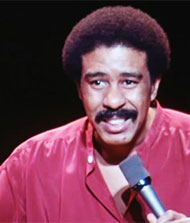 Pain was always Richard Pryor's comedic easel of choice. Pryor's jokes were a therapeutic soundtrack for black America and a no-holds-barred crash course for those who failed to understand what it meant to be an outsider in one's own country a century after the abolition of slavery.
Born December 1,1940, in Peoria, Illinois, Richard Franklin Lennox Pryor III's art reflected his life — hard, vulgar, sensitive and, of course, hilarious. He was molested at 6, abandoned by his mother, a sex worker, at 10, and was raised in his grandmother's brothel.
No comedian has used the black experience more effectively to express its complexities to diverse audiences. His was a comedy that black folks usually heard in private, that sometimes made white folks squeamish — yet appreciative of the reality check. The recipient of one Emmy and five Grammys from 1974 to 1982 — the last of which was for Live At The Sunset Strip, arguably comedy's greatest standup routine ever — Pryor also had a number of exceptional movie roles, including credits in Lady Sings The Blues, The Mack, Uptown Saturday Night, The Wiz, Jo Jo Dancer, Your Life Is Calling, and Harlem Nights.
His life and career are a vision board of incredible highs, debilitating lows, tumultuous relationships and the ever-present demon of drug addiction. Later, there was multiple sclerosis. Comedy legends such as Eddie Murphy, Robin Harris, Martin Lawrence, Bernie Mac, Cedric the Entertainer, Dave Chappelle, Chris Rock and Kevin Hart are direct beneficiaries of Pryor's flawed genius. – Justin Tinsley
Jesse Owens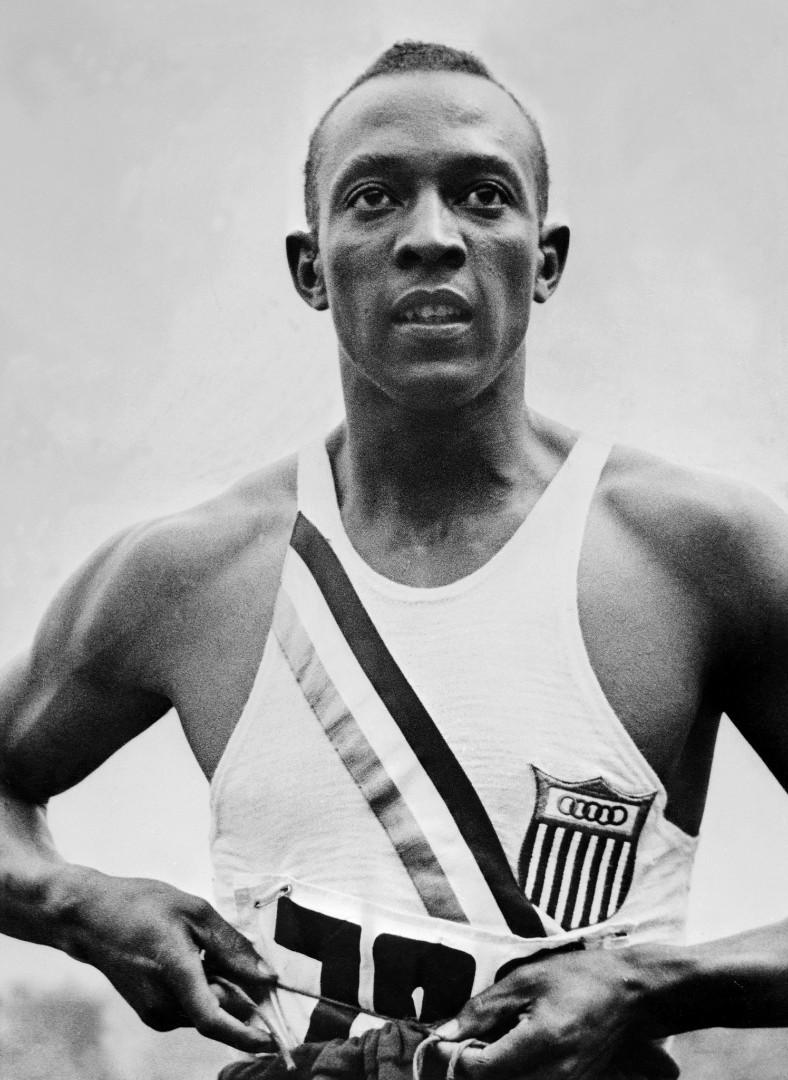 One of racism's tragic ironies is that black athletes once needed to prove themselves athletically equal to whites. Heading into the 1936 Olympics in Berlin, before the world fully recognized Adolf Hitler's genocidal ambitions, the German dictator's popular theories claimed that no dark-skinned person could compete with the blond-haired, blue-eyed "Aryan master race." Hitler's lunacy was aided, a few months before the Olympics, when Germany's Max Schmeling knocked out the undefeated black heavyweight champion Joe Lewis.
Enter James Cleveland "Jesse" Owens. He almost didn't make it to Berlin — the United States considered boycotting the Olympics over Hitler's treatment of Jews, which had not yet reached its incomprehensibly horrific nadir. But many African-Americans opposed a boycott, yearning for validation on a truly level playing field. Owens already owned several world records and was recognized as the fastest man alive. He emerged in Berlin as the unquestioned star of the Olympics, setting or equaling records in the 100-meter dash, the 200-meter sprint, the 400-meter relay and long jump.
German crowds enthusiastically applauded his performances, deepening Hitler's humiliation. It's unclear whether Hitler directly snubbed Owens by refusing to shake his hand, which has become part of the Owens legend. Olympic organizers told Hitler to either shake all the winners' hands or none — he chose none.
Racism's ironies have no end. Owens returned home to the oppression of Jim Crow. "I wasn't invited up to shake hands with Hitler," he said, "but I wasn't invited to the White House to shake hands with the president, either." Lacking a college degree, forced through back doors and to the back of buses, he subsisted on low-paying jobs such as pumping gas and demeaning public appearances such as racing horses. Later, he established himself as a public speaker. As a believer in pursuing equality through economic rather than political means, he initially criticized the civil rights movement and the raised-fist 1968 Olympic protest by John Carlos and Tommie Smith. "The only time the black fist has significance is when there's money inside," Owens said. A smoker, he died of lung cancer in 1980.
Owens' victories not only shattered the myth of white athletic superiority, but established a black man as a heroic standard-bearer for America amid boiling geopolitical conflict. In many ways, he was the first black sports hero for all Americans. It took decades for another to rise. – Jesse Washington
Katherine Johnson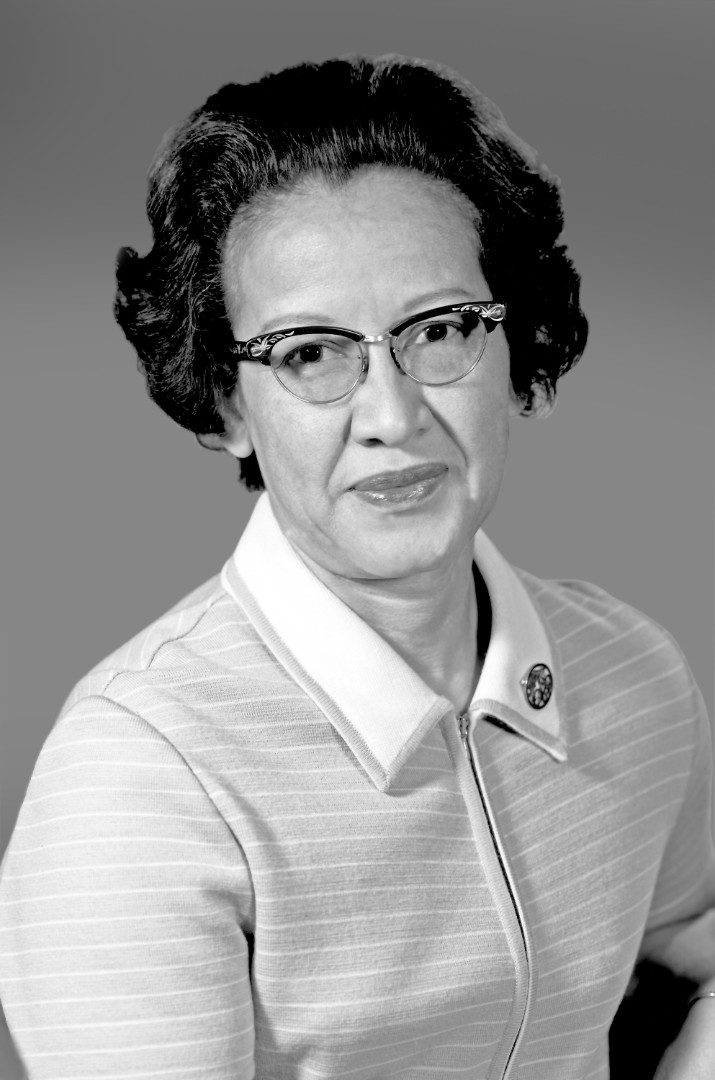 Every American kid — by the time he or she reaches fourth grade — has studied the important history of this country's space missions. The significance of NASA being able to send John Glenn around the earth three successful times is well-documented, well-reported on and appropriately looked at as one of the more important gains in air and space. The critical nugget that always was missing was the unseen black female force that helped him get there.
Thankfully, we now know better. Katherine Johnson, 98, was a physicist and mathematician who helped launch the first use of digital electronic computers at NASA, the independent federal government agency that handles aerospace research, aeronautics and the civilian space program. Her wisdom with numbers and accuracy was so highly regarded that her sign-off was paramount for NASA to modernize itself with digital computers.
Be clear, Johnson wasn't alone — many black women were hired by NASA in the early 1950s to work in the Guidance and Navigation Department. Johnson came on board in 1953 — a year before the civil rights movement kicked into high gear — and she initially worked in a pool of black women who all were performing math calculations. But it was Johnson who was plucked out of the pool to work with an all-male flight research team. It was Johnson who helped calculate the orbit for the 1969 Apollo 11 flight to the moon. And it was Johnson who co-authored 26 scientific papers, which NASA still links to via its archives.
Her story — our story — was told in grand Hollywood fashion. Oscar-nominated actor and Golden Globe winner Taraji P. Henson brought her life to the big screen in the critically acclaimed Hidden Figures, and Henson boldly helped to tell a story that so many of us never knew existed. Finally.
Johnson is a genius. She was a math prodigy who was 14 years old when she graduated from high school, 18 years old when she earned a double degree in math and French from West Virginia State College. And she helped to integrate the graduate school at West Virginia University — where she was one of three black students and, ahem, the lone woman — after a Supreme Court ruling. Yes, she has a story worth telling. In 2015, then-President Barack Obama awarded Johnson the Presidential Medal of Freedom for her pioneering work that led black women to work in science, technology, engineering and mathematics. – Kelley L. Carter
Jay-Z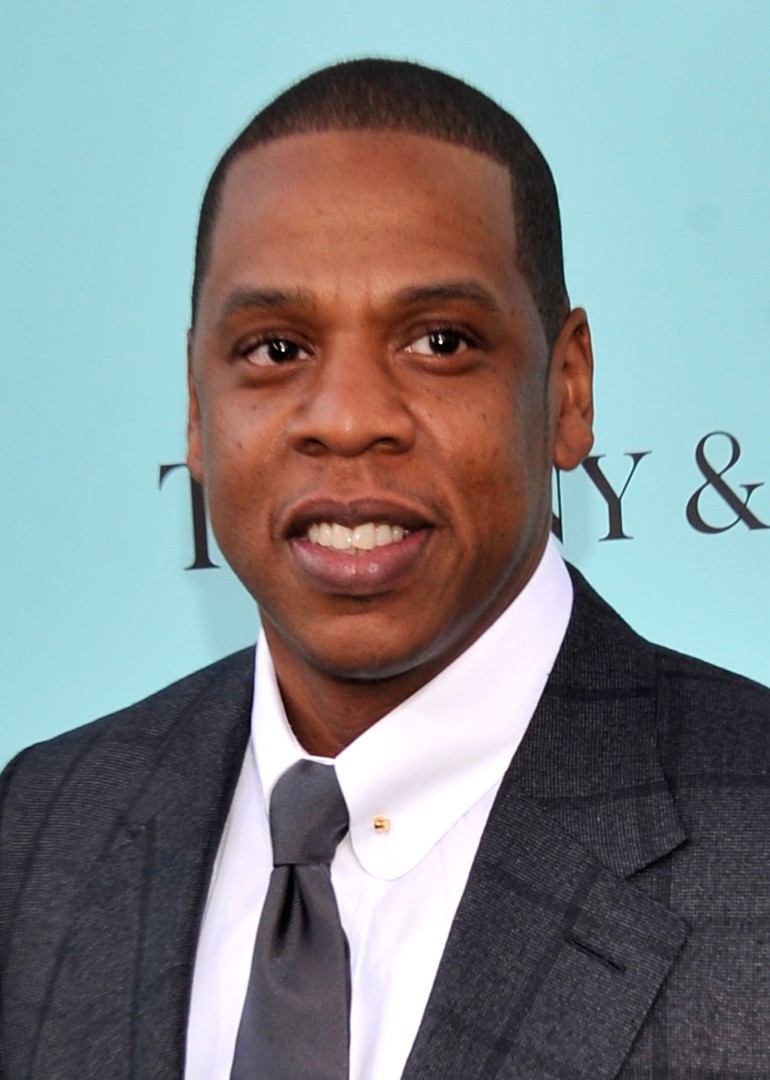 If hip-hop had a Mount Rushmore, there are three men whose faces would be chiseled in granite: The Notorious B.I.G., Tupac Shakur and Jay Z. Notorious B.I.G. and Tupac were both killed in their mid-20s. Jay Z is now 47. Maybe he wasn't supposed to be the best, but that's what he became. Hov got flow though he's no Big and Pac, but he's close / How I'm 'posed to win, they got me fightin' ghosts, he rapped on New York City's Hot 97 radio station in 2006, the same year MTV named him the greatest MC of all time.
Shawn Corey Carter grew up in the Marcy Projects in Brooklyn, New York, where his mother, Gloria Carter, remembers he'd be in the kitchen of their apartment "beating on the table and rapping into the wee hours of the morning" until she bought him his first boom box. But he's never been an artist, he says — always just a hustler. He never graduated from high school and sold crack cocaine until he arrived as Jay Z with his 1996 debut album, Reasonable Doubt.
If Jay Z is the greatest, it's not just because the only others in his league are ghosts. It's because when it looked like hip-hop itself was dead, Jay Z brought it back to life. His 13 Billboard No. 1 albums are the most by any solo artist in history. And they're sprinkled with timeless tracks, from 2004's "99 Problems," a look at what it's like to drive while black in America, to 2009's "D.O.A. (Death of Auto-Tune)," which single-handedly demolished a wave of music.
And as he climbed the charts, Jay Z also became an influential businessman with an estimated net worth of $610 million. He is an owner of Tidal, a streaming music service. He co-founded Roc-A-Fella Records, served as president of Def Jam Records, founded entertainment company Roc Nation, and became part-owner of the Brooklyn Nets before giving up his stake in the NBA franchise to found his own sports agency, Roc Nation Sports.
Oh, and his wife is Beyoncé.
He has lived the American dream of reinvention and second chances
Jimi Hendrix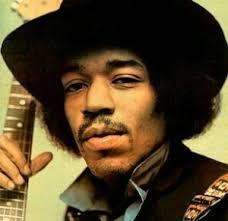 For decades, a belief has taken hold among guitarists — to prove your ability, you must pay homage to Jimi Hendrix.
He was hailed by the Rock & Roll Hall of Fame as "the most gifted instrumentalist of all time." Hendrix's virtuosity looms so large that many guitarists still vainly attempt to emulate him. Just as whiz-kid classical pianists flaunt their chops by interpreting Mozart, so have guitarists such as Eric Clapton, Stevie Ray Vaughan, Prince and John Mayer felt the need to perform Hendrix classics such as "Hey Joe," "Little Wing" and "Foxey Lady." That's why rock's magazine of record, Rolling Stone, named Hendrix the greatest guitar player ever.
While Hendrix's guitar artistry is indisputable, it's ultimately a puzzle piece of his panoramic talent. He was also a composer of accessibly complex songs, and a poet-caliber lyricist ("a broom is drearily sweeping / up the broken pieces of yesterday's life …"). The rock legend has posthumously earned multiple Hall of Fame Grammy Awards, including the Recording Academy's prestigious Lifetime Achievement Award.
But just what makes Hendrix rock's greatest expressionist? His live performances were at times distractingly sloppy, his guitar tone ear-piercing. Curiously, it's these stylistic eccentricities that make him singular. For Hendrix, music wasn't about note-perfect performance, but rather a constant search for truth. If that meant playing long, solo-intensive songs illustrating the savageness of war, then so be it.
By the time of his death in 1970, Hendrix had so thoroughly changed musical perceptions that even jazz legends such as Miles Davis and Gil Evans were taking cues from him. It's almost impossible to imagine influential jazz-fusion albums like Davis' Bitches Brew — or acid-funk masterpieces like Funkadelic's Maggot Brain — without Hendrix having laid the groundwork.
He leaped effortlessly from metallic fury to gossamer balladry and jazzy excursions. Arguably, Hendrix's freakish talent is best demonstrated on his Woodstock performance of the "The Star-Spangled Banner," where he performs guitar emulations of artillery and air-raid sirens in an audacious condemnation of American militarism.
Since his demise, a horde of guitarists has challenged Hendrix's primacy, yet none have matched his genius. Sure, Eddie Van Halen is brilliant, but his solos tell us little about him, or his time.
By contrast, a Hendrix masterwork like "If 6 was 9" allows us a glimpse into the mind of a nonconformist and his anti-establishment generation. That's why in the world of electric guitar, there are two ages — the monochrome era Before Hendrix, and the limitless, kaleidoscopic period After Hendrix. – Bruce Britt
Dr. Charles Drew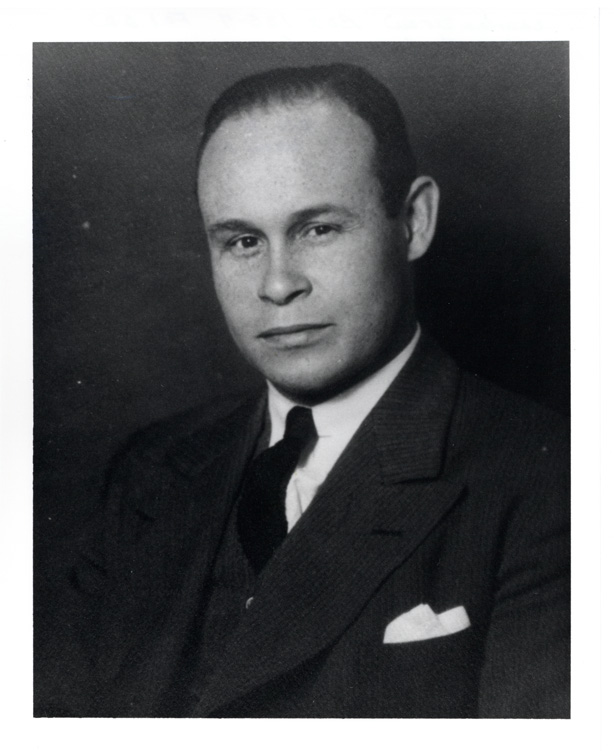 The blood bank is something we take for granted now, but it wasn't always so. As a researcher and surgeon, Dr. Charles Drew revolutionized the understanding of plasma, the liquid portion of blood without cells. Plasma lasts much longer than whole blood, making it possible to be "banked" for long periods of time.
As a young man, Drew was an exceptional athlete, starring in football, baseball, basketball and track and field at Washington, D.C.'s, Dunbar High School. He was an All-American halfback at Amherst College in Massachusetts and captain of the track team. But he couldn't afford medical school in the United States and attended McGill University in Montreal. He later moved back to the United States and taught at Howard University's medical school.
After becoming the first African-American to get his doctorate from Columbia University in 1940, Drew was the world's leading authority on blood transfusions and storage, just as the United States and Great Britain were becoming deeply involved in World War II. His research established protocols on how blood should be collected and refrigerated, how donors should be recruited and screened, and training methods for people who would collect and test blood.
As medical director of the American Red Cross National Blood Donor Service, Drew led the collection of tens of thousands of pints of blood for U.S. troops. Some historians say his work might have saved the world from Nazism, since battlefield blood storage and transfusions didn't exist before he was asked to manage two of the largest blood banks during the war.
Even so, the U.S. military ruled that the blood of African-Americans would be segregated and not used on white troops, although blood has no racial characteristics. Outraged, Drew resigned from the Red Cross and returned to Howard as a professor and head of surgery at Freedman's Hospital in Washington, D.C., where he trained a generation of black physicians.
He died in 1950 at the age of 45 in a car accident in Burlington, North Carolina, while returning from a clinic at Tuskegee Institute in 1950. Today, according to the Red Cross, there are 15.7 million blood donations a year in the United States from 9.2 million donors. – John X. Miller
Benjamin O. Davis Sr.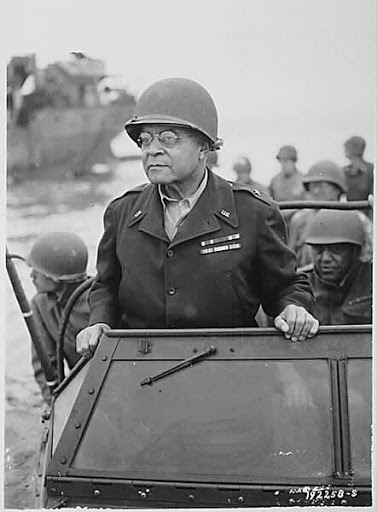 Benjamin Oliver Davis Sr., the first African-American general for the U.S. Army, battled segregation by developing and implementing plans for the limited desegregation of U.S. combat forces in Europe during World War II.
Davis, who was born in Chicago in 1877 and Howard University-educated, began his military career in the trenches of the Spanish-American War as a volunteer grunt. He liked the military's discipline and order, so when he was discharged as a volunteer, he enlisted after deciding he wanted a military career.
In the throes of segregation for four decades, he commanded troops in Liberia and the Philippines, where his unit was the famed Buffalo Soldiers. He was three times assigned as a professor of military science and tactics at Wilberforce University in Ohio and Tuskegee Institute in Alabama.
His duty assignments were designed to avoid him being put in command of white troops or officers. He rose slowly through the ranks, becoming the first black colonel in the army in 1930. All of his appointments were considered temporary, a move designed to limit his exposure to white troops.
During World War II, he headed a special unit charged with safeguarding the status and morale of black soldiers in the army, and he served in the European theater as a special adviser on race relations. In 1940, he was promoted to brigadier general by President Franklin D. Roosevelt, a move some thought was only because Roosevelt needed black votes in the presidential election. Davis retired in 1948 after 50 years of service.
Following many years of service, he became an adviser for the military on racial discrimination, pushing for full integration of the armed forces. He earned a Bronze Star and Distinguished Service Medal.
Davis' determined and disciplined rise in the Army paved the way for black men and women — including his son, Benjamin O. Davis Jr., a West Point graduate who in 1954 became the second African-American general in the U.S. military and the first in the Air Force.
Davis Jr. led the Tuskegee Airmen and continued the fight against the establishment and tradition to advance the cause of blacks in the military.
In 1948, President Harry S. Truman ordered the end of discriminatory practices in the armed forces, relying on the foundation built by Davis. After his death in 1970, he was buried at Arlington National Cemetery in Virginia.
In January 1997, the U.S. Postal Service issued a Black Heritage Stamp to honor his service and contributions. – John X. Miller
Mary McLeod Bethune

Though she was able-bodied, Mary McLeod Bethune carried a cane because she said it gave her "swank."
An educator, civil rights leader and adviser to five U.S. presidents, the "First Lady of the Struggle" has been synonymous with black uplift since the early 20th century. She turned her faith, her passion for racial progress, and her organizational and fundraising savvy into the enduring legacies of Bethune-Cookman University and the National Council of Negro Women. She understood the intersections of education, optics and politics and was fierce and canny in using them to advance the cause of her people.
Bethune, the 15th of 17 children, grew up in rural South Carolina and started working in the fields as a young girl. She hoped to become a missionary in Africa after attending Scotia Seminary in North Carolina and Chicago's Moody Bible Institute, but was told black missionaries were unwelcome. So, she turned to educating her people at home, founding the Daytona Literary and Industrial Training School for Negro Girls in 1904 with $1.50 and six students, including her young son.
Twenty years later, the school was merged with Cookman Institute of Jacksonville, Florida. In 1924, Bethune, one of the few female college presidents in the nation, became president of the National Association of Colored Women. A decade later, in a move to centralize dozens of organizations working on behalf of black women, Bethune founded the influential National Council of Negro Women.
Bethune helped organize black advisers to serve on the Federal Council of Negro Affairs, the storied "Black Cabinet," under President Franklin D. Roosevelt. First lady Eleanor Roosevelt considered Bethune one of her closest friends. Photos featuring her with the president or first lady ran prominently in black publications, helping to normalize the notion of black faces in high places.
Bethune worked to end poll taxes and lynching. She organized protests against businesses that refused to hire African-Americans and demonstrated in support of the Scottsboro Boys. She lobbied for women to join the military. She organized, she wrote, she lectured, and she inspired.
Perhaps her most enduring written work was her last will and testament:
I LEAVE YOU LOVE … I LEAVE YOU HOPE … I LEAVE YOU THE CHALLENGE OF DEVELOPING CONFIDENCE IN ONE ANOTHER … I LEAVE YOU A THIRST FOR EDUCATION … I LEAVE YOU RESPECT FOR THE USES OF POWER … I LEAVE YOU FAITH … I LEAVE YOU RACIAL DIGNITY … I LEAVE YOU A DESIRE TO LIVE HARMONIOUSLY WITH YOUR FELLOW MEN … I LEAVE YOU FINALLY A RESPONSIBILITY TO OUR YOUNG PEOPLE. – Lonnae O'Neal
Jean-Michel Basquiat

Eight short years. That's how long it took Jean-Michel Basquiat to secure his legacy as an art world prodigy. He died at the age of 27 from a heroin overdose, leaving behind paintings, drawings and notebooks, many of which explored themes of counterculture American punk, the urban plight of the African diaspora, improvisational jazz music and the vagaries of fame during the Ronald Reagan-era 1980s.
Born to a Haitian father and Puerto Rican mother, Basquiat dropped out of high school and cut his artistic chops as a graffiti artist in Soho and Manhattan, New York's Lower East Side. He had his first important gallery show in 1980 and soon befriended the pop in pop art stars Andy Warhol and Keith Haring. Basquiat was handsome, fashionable and famously eccentric. He produced vibrant and emotional canvases with a kind of refined cool reminiscent of improvisational jazz greats such as Charlie Parker, Thelonious Monk and Miles Davis.
The drawing in Basquiat's best-known pieces may be primitive-looking at first glance, but the images were sexy, complex and sophisticated. While his worldview was undeniably black, urban and hypermasculine, his bold paint-splash technique was influenced more by modern abstract masters Jackson Pollock and Cy Twombly. But there is a definite through line to early 20th-century African-American greats such as Romare Bearden and Jacob Lawrence to contemporary artist Kara Walker. His most recognizable motifs — a black male oracle who wears a bold king's crown, West African griots and ferocious figures sharing space with childlike scribbles — appeared in many of his most famous pieces.
As influential as Basquiat is, most of his work is privately owned and very few public galleries or museums own or exhibit any of his best-known pieces. His paintings very rarely appear at auction and now attract stratospheric prices when they do. In May 2016, Basquiat's 1982 Untitled painting shattered his auction world record when it was sold for $57.3 million at Christie's, making him the most financially successful African-American painter in history. Celebrity collectors of his work include Leonardo DiCaprio and Johnny Depp, and an entire generation of hip-hop artists — Kanye West, Lil Wayne, Killer Mike, Rick Ross and J. Cole — routinely name-check the Brooklyn, New York-born cool kid. Basquiat fanboy (and collector) Jay Z even bragged in his 2013 song Picasso Baby — It ain't hard to tell, I'm the new Jean-Michel. In other words, legendary dopeness and enigmatic brilliance will never go out of style. – Jill Hudson
Ella Baker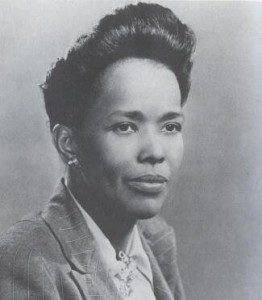 Proof that visibility is not necessary to make an impact, Ella Baker is one of history's lesser-known civil rights heroes, yet one of the most important. If Martin Luther King Jr. was the head of the civil rights movement, Ella Baker was its backbone.
Born on Dec. 13, 1903, in Norfolk, Virginia, and raised in North Carolina, Baker cultivated her passion and desire for social justice at a young age. Her grandmother, who was a slave, once told her a story of being whipped for refusing to marry a man of her slave owner's choosing — fueling Baker's desire for systematic change and justice for her people.
In the 1940s, she developed a grassroots approach as an NAACP field secretary to gather and convince black people of the group's message — a vision that holds true today — that a society of individuals can and should exist "without discrimination based on race." In 1957, Baker moved to Atlanta to help King form the Southern Christian Leadership Conference, through which she facilitated protests, built campaigns and ran a voter registration campaign called the Crusade for Citizenship.
Baker did grow frustrated at the lack of gender equality within the group, and came close to quitting in 1960. But then, on Feb. 1, four black college students sat at a lunch counter at Woolworth's in Greensboro, North Carolina. After being denied service, they were asked to leave. Instead, they refused to leave and a movement was born.
A graduate of Shaw University in Raleigh, North Carolina, who during her time there often challenged university policies, Baker viewed young people as one of the strongest and most important aspects of the civil rights movement. Inspired by the courageous sit-ins, Baker laid the framework for the Student Nonviolent Coordinating Committee (SNCC). SNCC became one of the most important organizations in American civil rights history because of its commitment to effecting change through Freedom Rides and its particular emphasis on the importance of voting rights for African-Americans.
Baker earned the nickname "Fundi," which is Swahili for a person who teaches a craft to the next generation. As a dedicated change agent, Baker taught young people that their spirit was essential to the movement. As long as they had the audacity to dream of a better, equal and brighter tomorrow — through the means of relentless peaceful protest and endurance — a fairer society awaited them. Baker died on Jan. 13, 1986, on her 83rd birthday. – Trudy Joseph and Callan Mathis
Richard Allen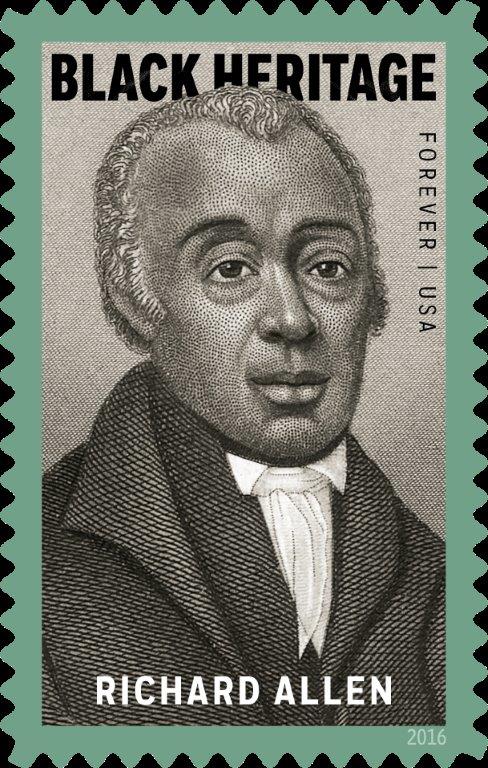 A Feb. 20, 1898, sermon by the Rev. John Palmer on Richard Allen's place in African-American history reads:
"If true greatness consists in that self-sacrificing heroism and devotion which makes a man insensible and indifferent to his own personal welfare, interest, comfort and advantages; and to deny himself of all for the sake of others, and for the elevation and advancement of others, without a single promise of reward — we say, if these constitute greatness, then Richard Allen, the first bishop of the AME church, was great."
Allen is considered the founder of the African Methodist Episcopal (AME) Church in America. That church, now with a membership of more than 2.5 million people and 6,000 churches, was the country's first independent black denomination.
Former slave. Born into servitude in 1760 in Philadelphia, "Negro Richard" earned $2,000 to buy his freedom and that of his brother in 1780. Richard Allen, the name he chose as a freedman, came of age during the American Revolution, just as the antislavery movement and denominational Christianity were gaining prominence.
Allen discovered religion after hearing a Methodist preacher at a secret gathering of slaves in Delaware. In his biography, The Life Experiences and Gospel Labors of the Rt. Rev. Richard Allen, he wrote, "I was awakened and brought to see myself, poor, wretched and undone, and without the mercy of God must be lost."
Preacher. Allen, his wife Sarah and others opened the doors of Bethel AME Church on July 29, 1794, on the site of a converted blacksmith shop on Sixth Street in Philadelphia. Allen was ordained the church's pastor. Driven to establish "Mother Bethel" by white Methodists' segregation of blacks, Allen brought other black Methodist congregations in Philadelphia together in 1816. They elected Allen bishop, a position he held until his death in 1831.
Abolitionist. Allen focused his sermons on the freedom of slaves, cessation of colonization, education of youths and temperance. He created denominational groups to care for and educate the poor. His home and Bethel AME were stops on the Underground Railroad.
Educator. Recognizing that former slaves and freedmen needed education, he opened a day school for black children and a night school for adults. Allen published articles in Freedom's Journal attacking slavery, colonialism and organizations that advocated the migration of blacks back to Africa. He authored three pamphlets about escaping the bonds of slavery, including An Address to Those Who Keep Slaves and Approve the Practice.
Allen's legacy lives on today in the AME church's work, whose motto is "God Our Father, Christ Our Redeemer, the Holy Spirit Our Comforter, Humankind Our Family." – John X. Miller
Alvin Ailey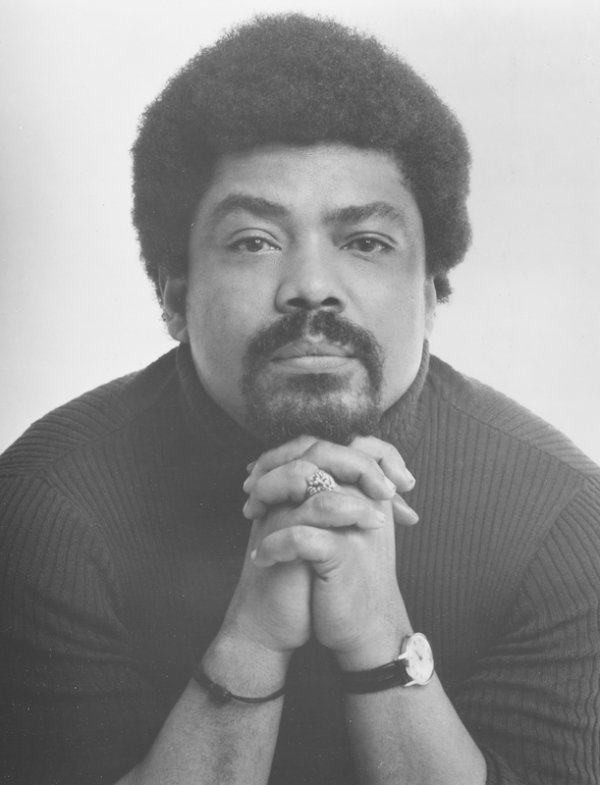 Alvin Ailey, was a legendary modern dance pioneer, choreographer and civil rights artist-as-activist. Although Ailey died nearly 30 years ago, many of his best-known pieces have become as emblematic of vibrant, relevant American art as tap dance, jazz, the literature of Toni Morrison and hip-hop. Ailey explored issues of social justice, racism and spirituality in the African-American experience. This was during the height of the civil rights movement, when the notion of black classically trained dancers moving to the music of Duke Ellington, gospel, blues, Latin and African pop was truly revolutionary, if not unfathomable.
Born into poverty in Texas in 1931, Ailey drew from his emotional well of close-knit black churches, rural juke joints, fiery protest songs and a lonely childhood as a closeted gay man to fuel his passion for dance. He befriended many of his fellow mid-century American masters (Maya Angelou, Carmen De Lavallade, Merce Cunningham and Katherine Dunham, to name a few) while living in New York. After Ailey's death from an AIDS-related illness in 1989, the company and school grew into the premier repository for emerging black choreographers, and is still the most popular dance touring company on the international circuit.
Ailey created "a human dance company and school that didn't fit any model," said author and arts and dance patron, Susan Fales-Hill. "His dancers were and are multicultural, and his company was an amalgam of the African and European diaspora. He always addressed the pain of the African-American journey, but he also celebrated the triumph and redemption of the human spirit" in pieces such as Revelations (1960), Ailey's most celebrated work. The up-from-slavery dance suite finds beauty in the midst of tragedy and pain, celebrates black folks' resilience and humanity, and allows hope to overcome tribulation. "Ailey understood that the arts are a litmus test for who's civilized and who isn't civilized," Fales-Hill said. "The fact that he raised people of color to the level of great, universally recognized artists was an enormous triumph." – Jill Hudson
Robert Abbot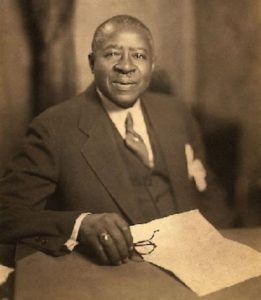 The story of the pioneer of the black press involves slaves, Nazis and 25 cents.
Born just five years after the end of the Civil War, Robert Sengstacke Abbott founded a weekly newspaper, The Chicago Defender, one of the most important black newspapers in history, in 1905. Without Abbott, there would be no Essence, no Jet (and its Beauty of the Week), no Black Enterprise, no The Source, no The Undefeated.
The success of The Chicago Defender made Abbott one of the nation's most prominent postslavery black millionaires, along with beauty product magnate Madam C.J. Walker and paved the way for prominent black publishers such as Earl G. Graves, John H. Johnson and Edward Lewis.
The son of slaves, Abbott grew up with a half-German stepfather whose relatives eventually joined the Third Reich during the 1930s. Ironically enough, young Robert was taught to hate racial injustice, despite encountering it at every turn in his life, from his early foray into the printing business to his time in law school in Chicago, all the way to religious institutions.
An alum of Hampton University (then named Hampton Institute), Abbott was a catalyst for the Great Migration at the turn of the 20th century, when 6 million African-Americans from the rural South moved to urban cities in the West, Northeast and Midwest, with 100,000 settling in Chicago. Like a politician promising tax breaks to out-of-state companies to inspire relocation, Abbott took it upon himself to lay out the welcome mat for the millions of blacks abandoning the Jim Crow South to head to the Windy City, where manufacturing jobs were awaiting as World War I approached.
What started off as 25 cents in capital and a four-page pamphlet distributed strictly in black neighborhoods quickly grew into a readership that eclipsed half a million a week at its peak, numbers that mirror the Miami Herald and Orlando Sentinel today. The paper's rise in stature and circulation was due in large part to Abbott being a natural hustler. The Defender was initially banned in the South due to its encouragement of African-Americans to abandon the area and head North, but the Georgia native used a network of black railroad porters (who would eventually become the Brotherhood of Sleeping Car Porters) to distribute the paper in Southern states.
After the influx of blacks in the Midwest following the Great Migration, Abbott and The Defender turned their attention to other issues afflicting blacks in the early 20th century, including Jim Crow segregation, the presidency of Woodrow Wilson and the deadly 1919 Chicago riots that mirrored recent-day demonstrations seen in Baltimore and Ferguson, Missouri.
Abbott's nephew, John H. Sengstacke, took The Defender over in the 1940s, eventually heading black newspapers in Detroit and Memphis, Tennessee, and the historic Pittsburgh Courier. – Martenzie Johnson
___________________________________________________________________________________________________________________________________________________________
Black History Month is an annual celebration of achievements by African Americans and a time for recognizing the central role of blacks in U.S. history. Also known as African American History Month, the event grew out of "Negro History Week," the brainchild of noted historian Carter G. Woodson and other prominent African Americans. Since 1976, every U.S. president has officially designated the month of February as Black History Month. Other countries around the world, including Canada and the United Kingdom, also devote a month to celebrating black history.
Origins of Black History Month
The story of Black History Month begins in 1915, half a century after the Thirteenth Amendment abolished slavery in the United States.
That September, the Harvard-trained historian Carter G. Woodson and the prominent minister Jesse E. Moorland founded the Association for the Study of Negro Life and History (ASNLH), an organization dedicated to researching and promoting achievements by black Americans and other peoples of African descent.
Known today as the Association for the Study of African American Life and History (ASALH), the group sponsored a national Negro History week in 1926, choosing the second week of February to coincide with the birthdays of Abraham Lincoln and Frederick Douglass. The event inspired schools and communities nationwide to organize local celebrations, establish history clubs and host performances and lectures.
In the decades that followed, mayors of cities across the country began issuing yearly proclamations recognizing Negro History Week. By the late 1960s, thanks in part to the civil rights movement and a growing awareness of black identity, Negro History Week had evolved into Black History Month on many college campuses.
President Gerald Ford officially recognized Black History Month in 1976, calling upon the public to "seize the opportunity to honor the too-often neglected accomplishments of black Americans in every area of endeavor throughout our history."