2019 Veterans Day Program
The Boyd County School held their annual Veterans Day program on Monday, November 11th at 2:45pm in the MS/HS gym. The gym was full of the young and old who came out to honor our Veterans. The Color Guard was in attendance for the Posting of the Colors, followed by the singing of the National Anthem by the Boyd County MS/HS choir. After the Pledge of Allegiance Gary Conroy told a story about the only Nebraskan to receive a Medal of Honor. The choir than sang, under the direction of Mrs. Hausmann, "Song for the Unsung Hero".
Click the small picture on the right to see a slideshow of some of Boyd County's Veterans.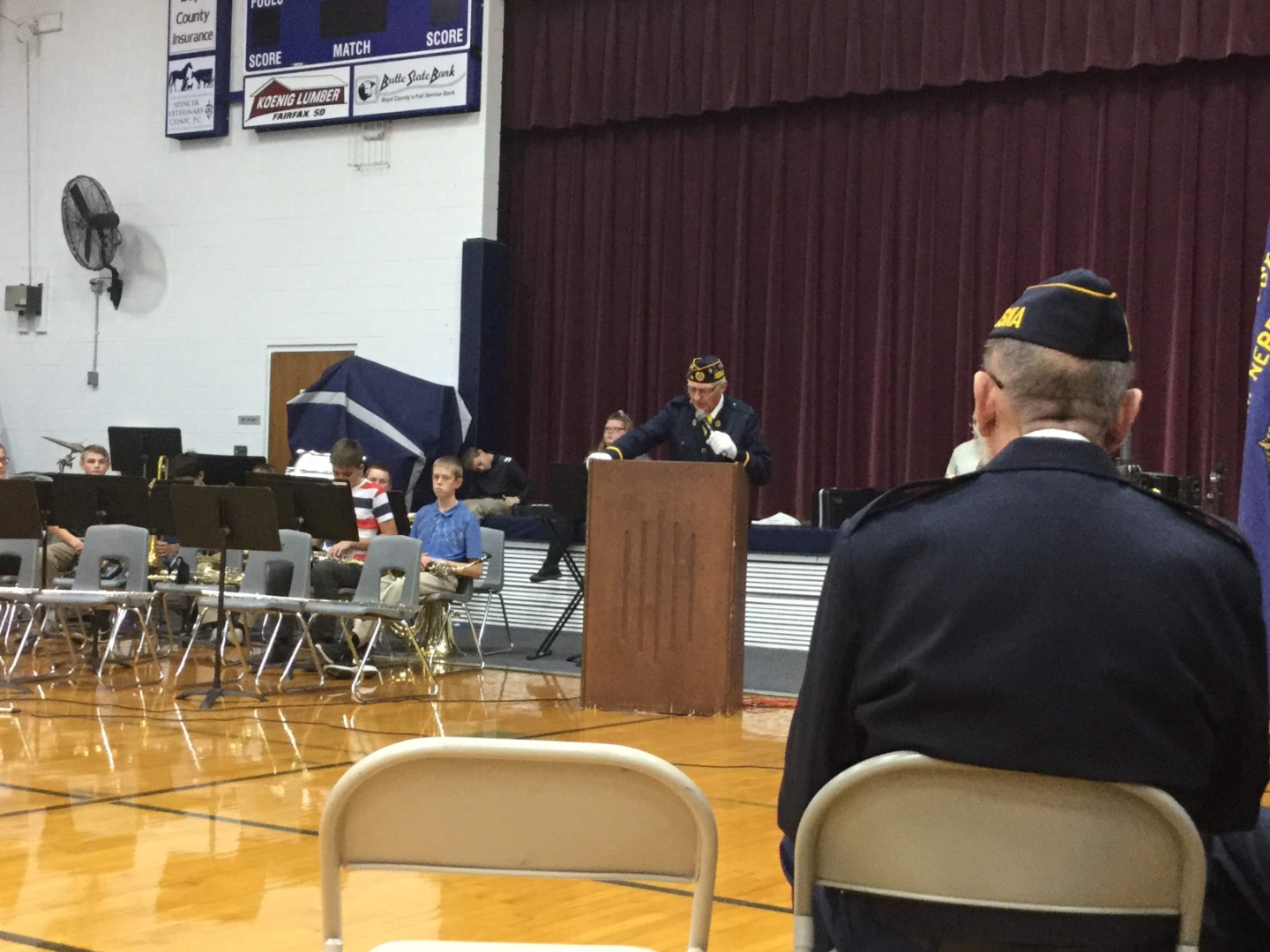 After the choir sang, Seniors Joseph and Heather Atkinson read the poem "The Ragged Old Flag" by Johnny Cash. Hear the poem by clicking here.
Following the poem, it was time for the Boyd County bands to show their appreciation for our Veterans. The Junior High Band played "God Bless America", followed by the High School Band playing "American Pride", both under the direction of Mrs. Hausmann.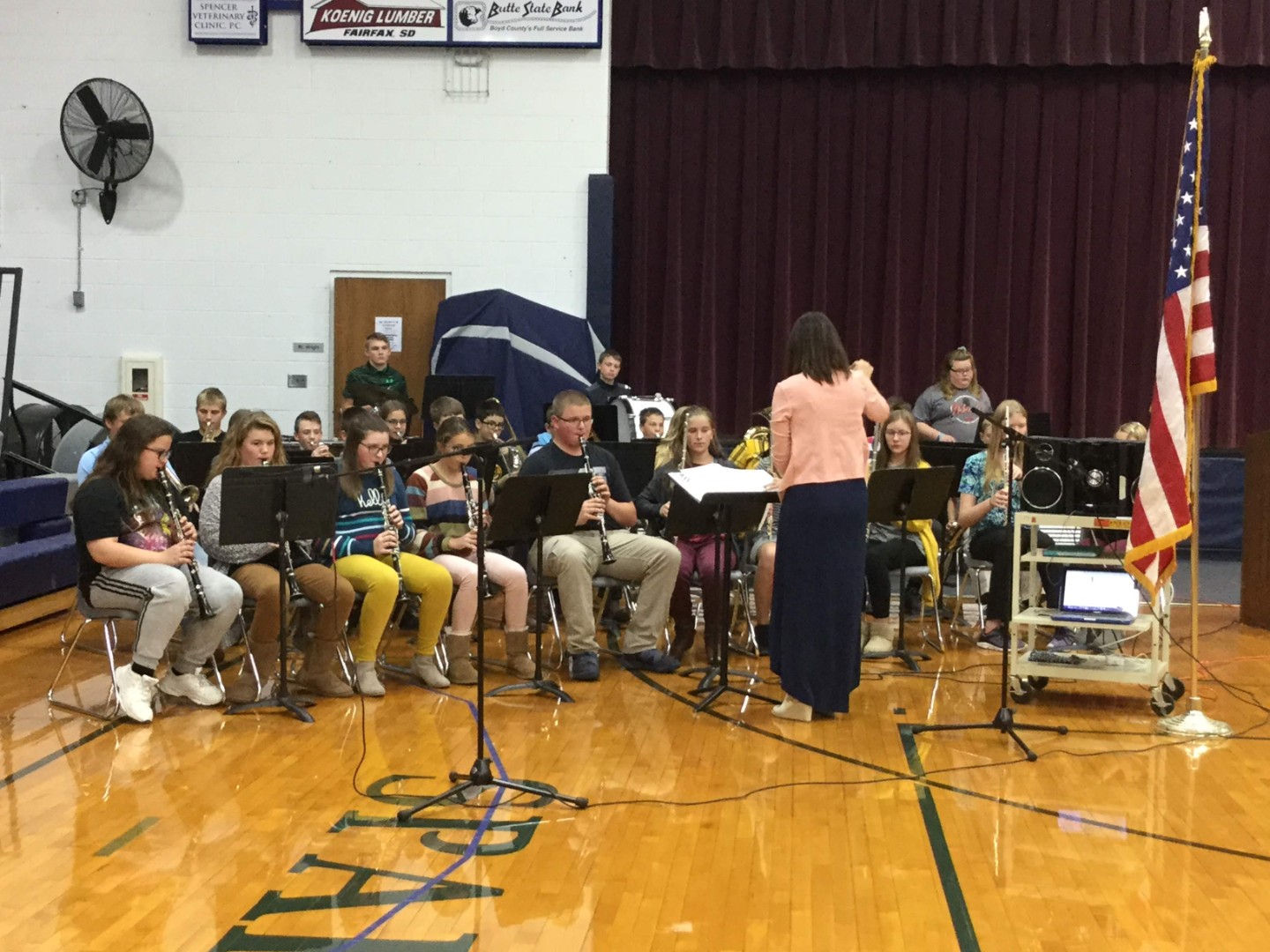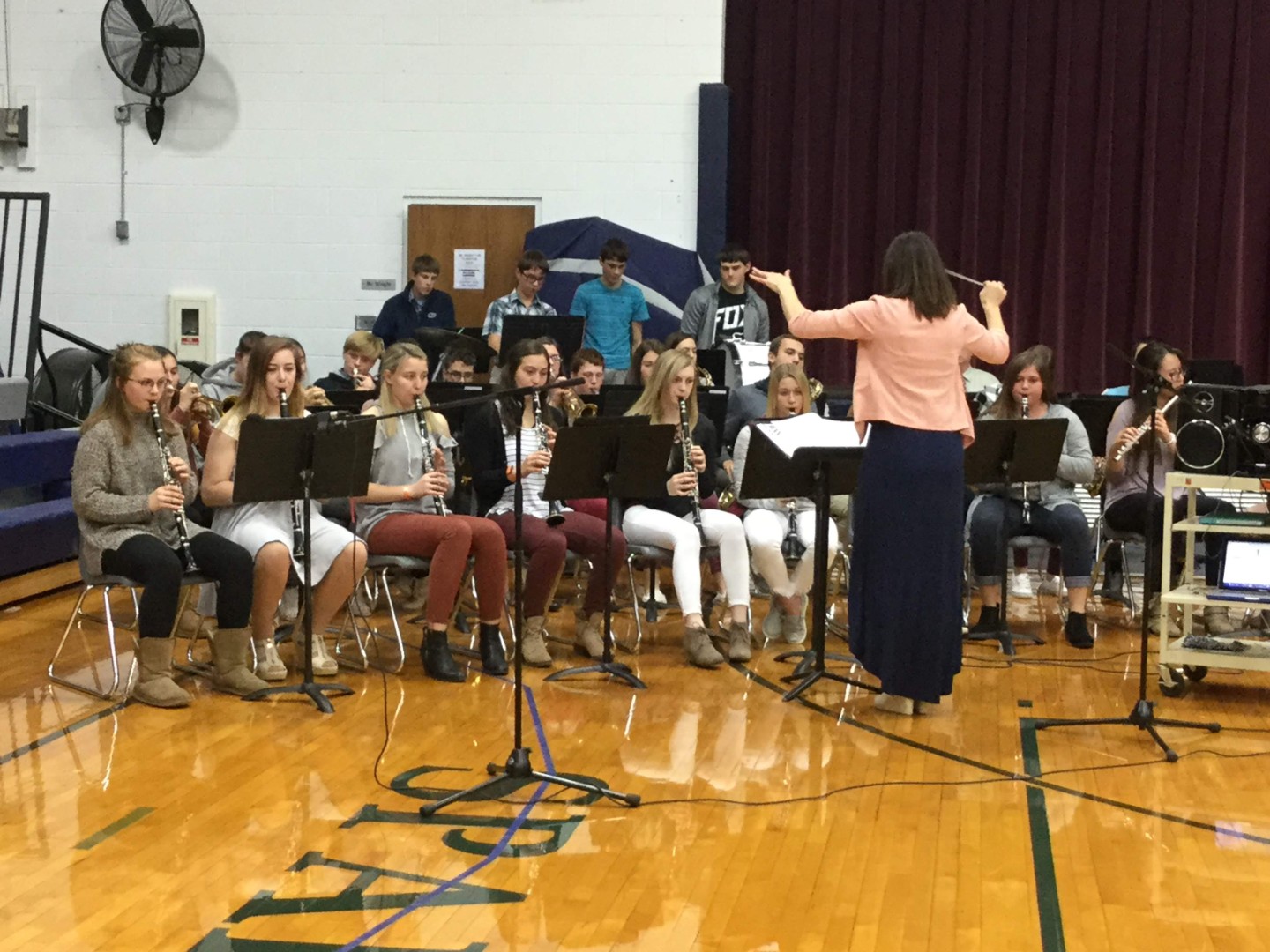 Finishing up the program was the K-12 choirs joining together to celebrate every branch of the military by singing "Armed Forces-The Pride of America". The Veterans were asked to stand when they heard their branch's song. In attendance we had Veterans from the United States Army, Marines, Navy, and Air Force.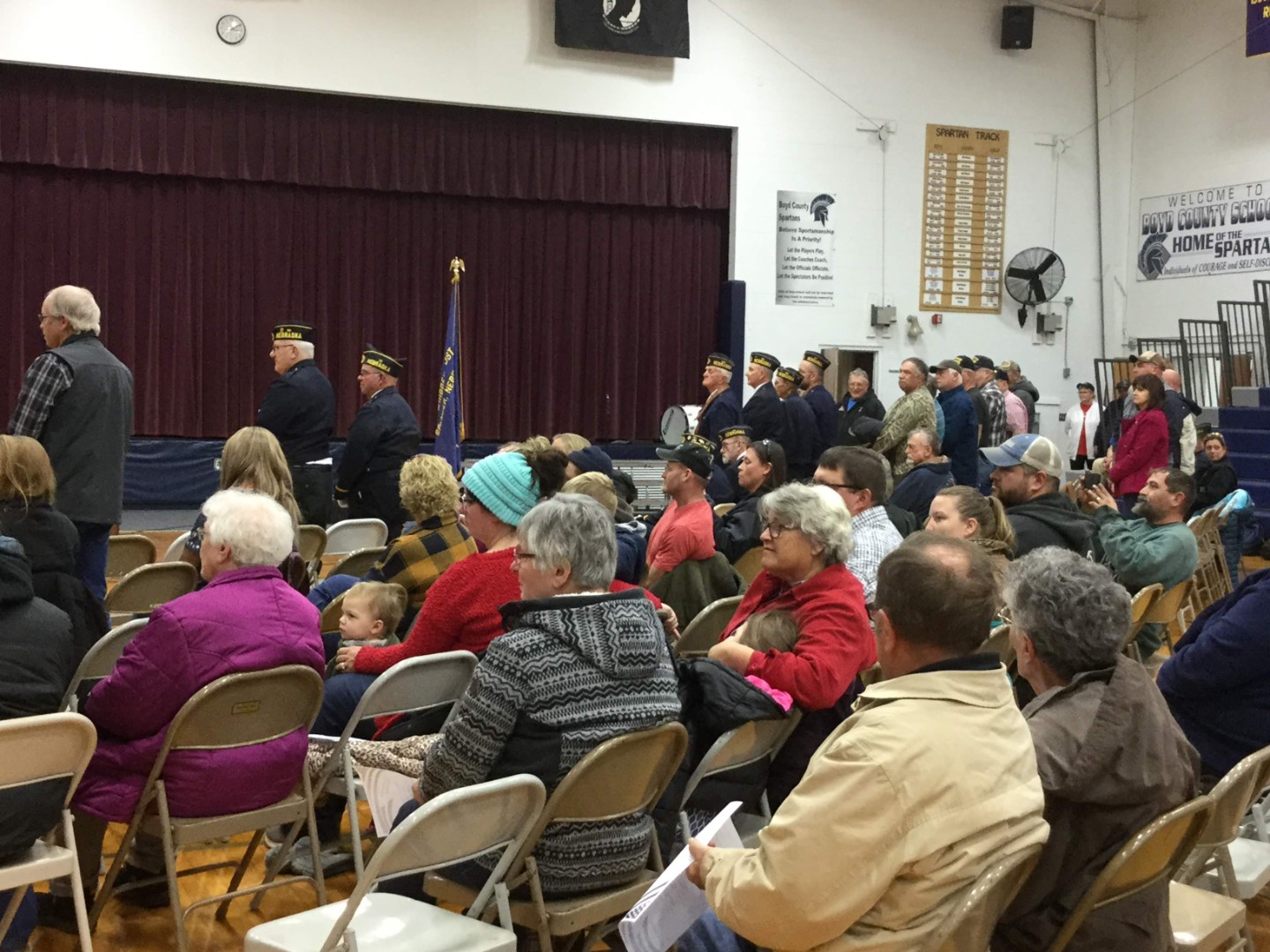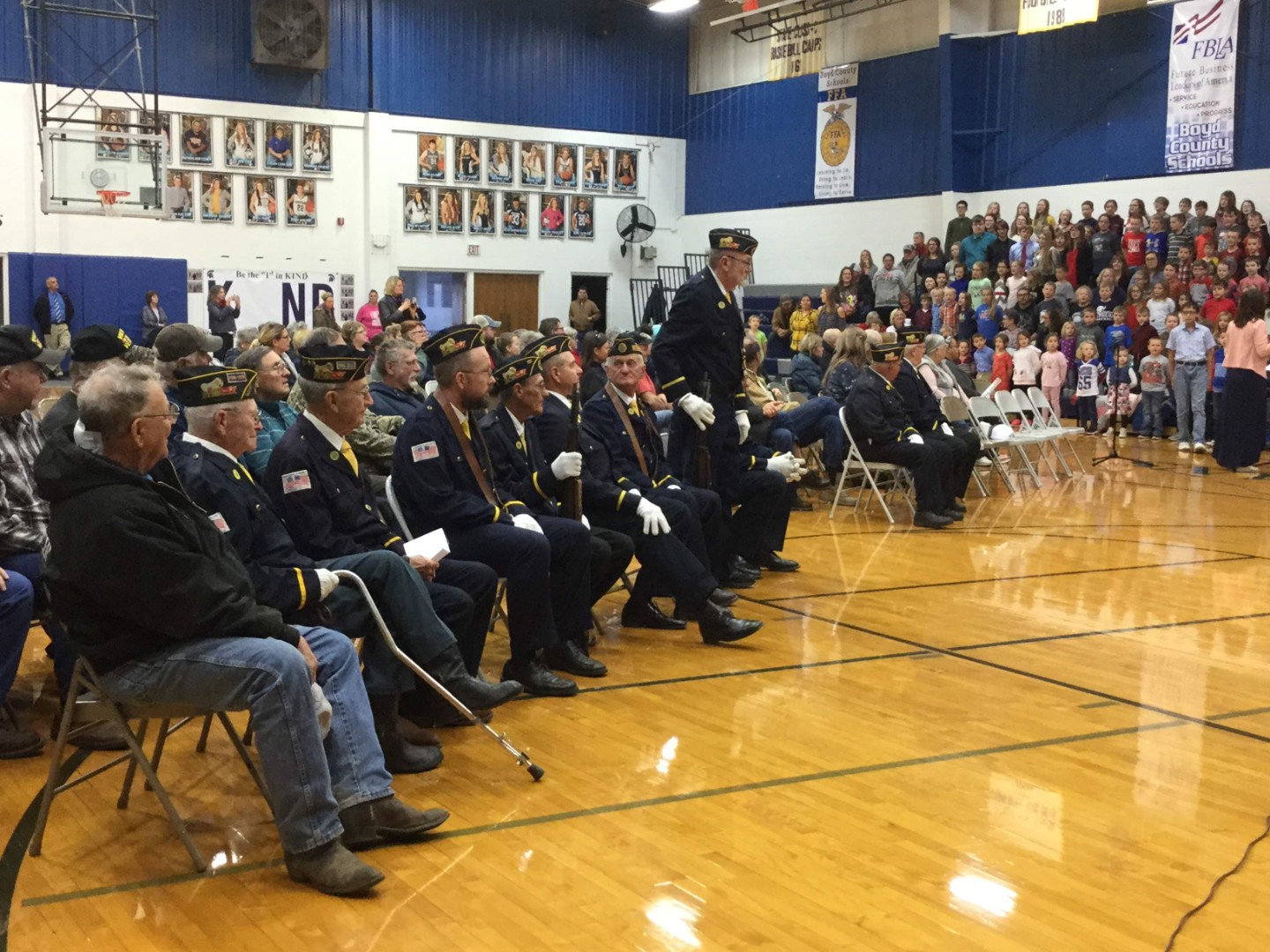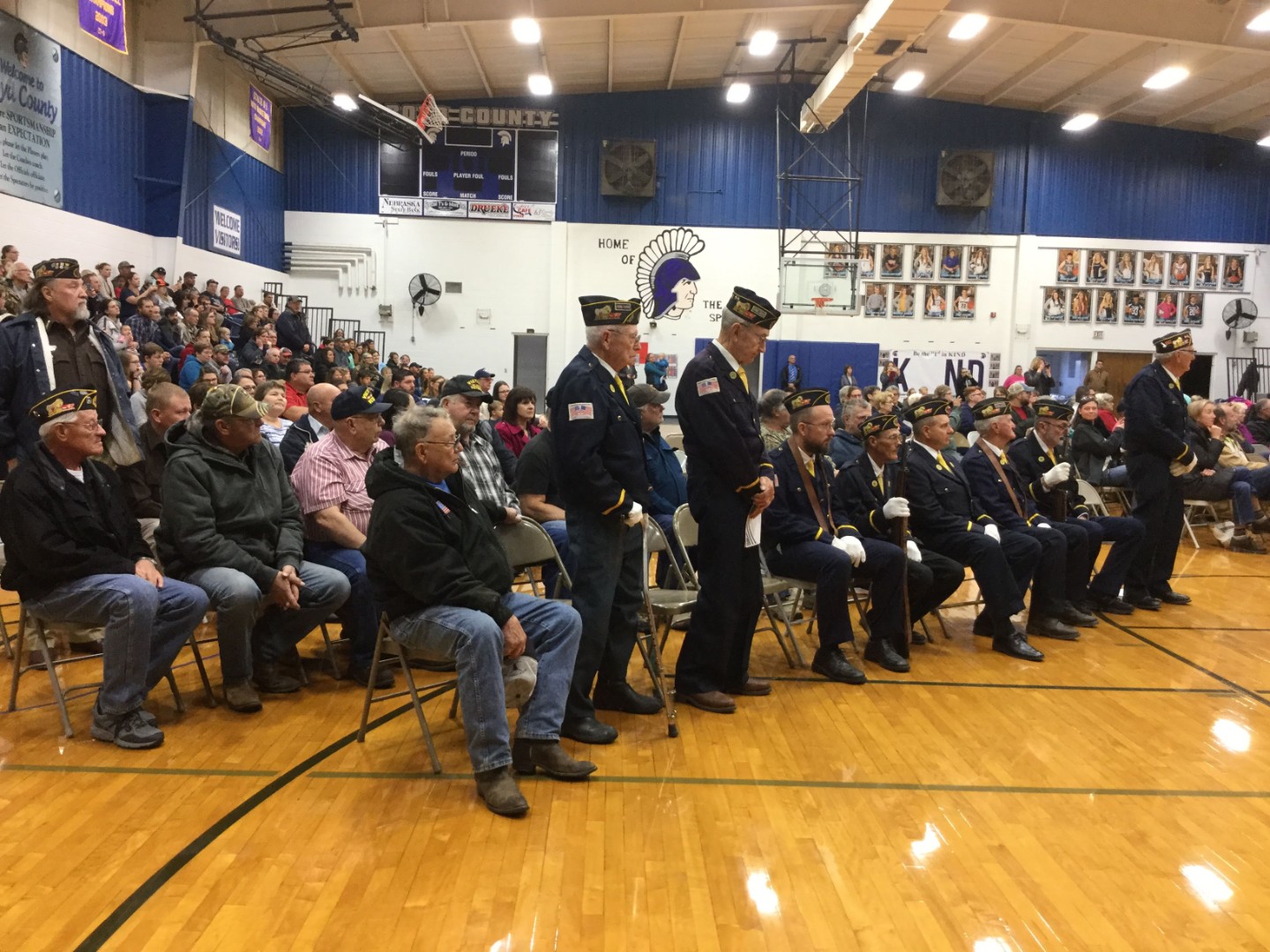 Thank you to everybody who came out today to honor our Veterans on this important holiday!