October Kindness Awards
The winner's for October's Kindess Awards have been drawn! The winners for the month of October are Gage Keyes (7th grade) and Sam Heiser (10th grade).
Other acts of kindness where shown throughout the school by Alec Disterhaupt, Jory Zeisler, Kaci Mashino, Catalina Knox, John Haun, Dillon Koenig, Natasha Zeisler, Gabby Boettcher, Estrella Santiago Reyes, Hunter Mizer, Alex Lechtenberg, McKenzie Snyder, Elizabeth Kersch, Nathaniel Boettcher, Jaylee Lechtenberg, Koy Gonzales, Josh Bennett, Roman Henderson, Dawson Pelc, Claire Remain, Michaela Roth, Shaedon Polenske, Peyton Wickersham, Carli Jensen, and ReNae Kluckman.
Thank you to all of these students for letting their awesomness shine by being so kind!
Gage Keyes put the "I" in kind by helping always lending hand to teachers and school staff to clean up messes, whether he made them or not.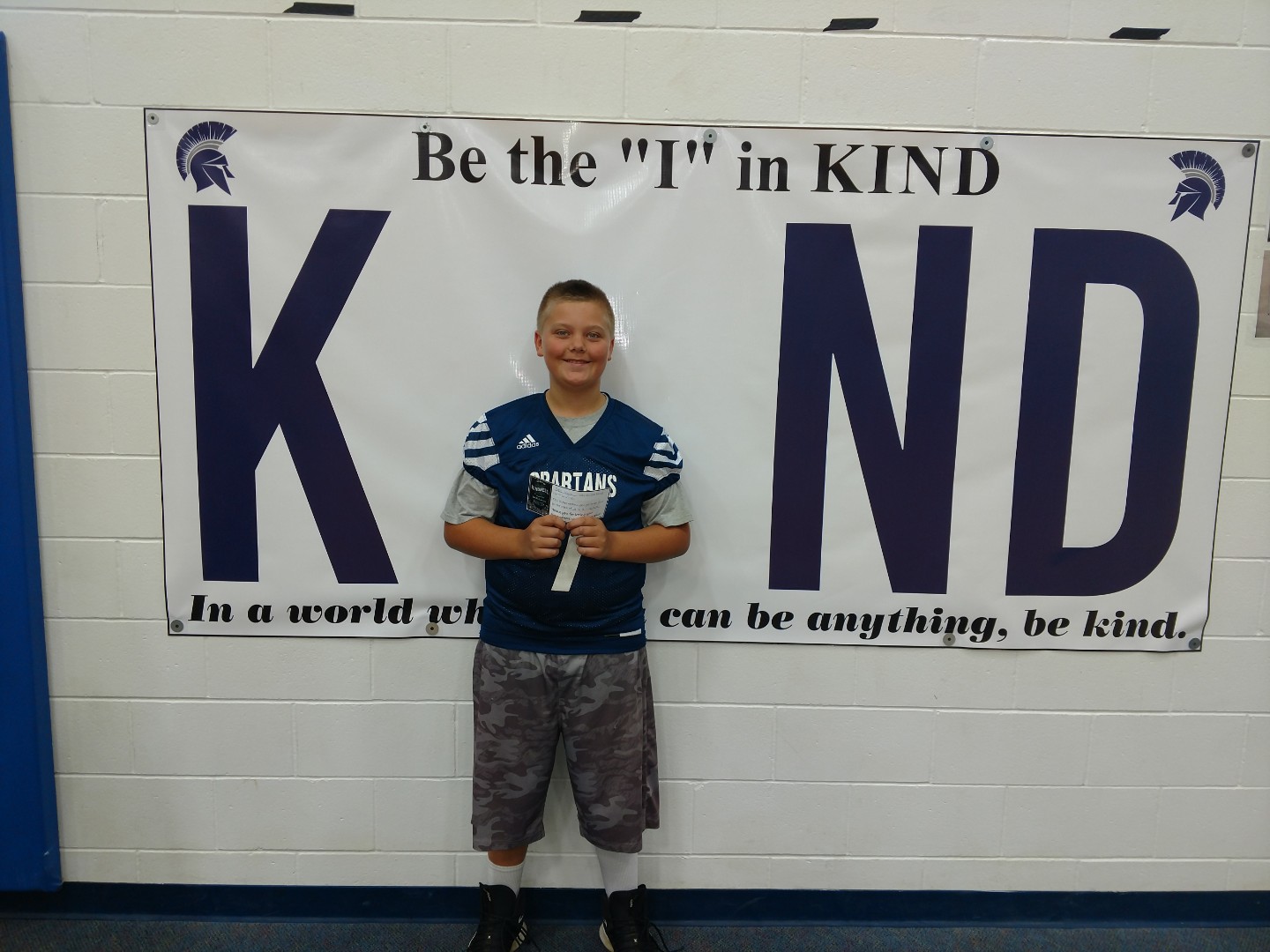 Sam put the 'I' in kind by talking with Mr. Shoff to help somebody who was in a difficult situation.