Celebrating Black History Month
This year the Boyd County Media Class is taking on Black History Month!
Black History Month is an annual celebration of achievements by African Americans and a time for recognizing their central role in U.S. history. Also known as African American History Month, the event grew out of "Negro History Week," the brainchild of noted historian Carter G. Woodson and other prominent African Americans. Since 1976, every U.S. president has officially designated the month of February as Black History Month. Other countries around the world, including Canada and the United Kingdom, also devote a month to celebrating Black history.
Every day we will be highlighting another prominent African American who stands out to the students, whether it be in the world of history, entertainment, sports, politics, etc. Check back every day in February to learn about the accomplishment of those who have made a difference in the African American community.
Jimi Hendrix
Jimi Hendrix, born Johnny Allen Hendrix was later renamed James Marshall by his father, James "Al" Hendrix. Young Jimmy (as he was referred to at the time) took an interest in music, drawing influence from virtually every major artist at the time, including B.B. King, Muddy Waters, Howlin' Wolf, Buddy Holly, and Robert Johnson. Entirely self-taught, Jimmy's inability to read music made him concentrate even harder on the music he heard.Widely recognized as one of the most creative and influential musicians of the 20th century, Jimi Hendrix pioneered the explosive possibilities of the electric guitar. Hendrix's innovative style of combining fuzz, feedback and controlled distortion created a new musical form. Because he was unable to read or write music, it is nothing short of remarkable that Jimi Hendrix's meteoric rise in the music took place in just four short years. His musical language continues to influence a host of modern musicians, from George Clinton to Miles Davis, and Steve Vai to Jonny Lang. Throughout the latter half of 1965, and into the first part of 1966, Jimmy played the rounds of smaller venues throughout Greenwich Village, catching up with Animals' bassist Chas Chandler during a July performance at Caf' Wha? Chandler was impressed with Jimmy's performance and returned again in September 1966 to sign Hendrix to an agreement that would have him move to London to form a new band. Chandler's first task as a manager was to change Hendrix's name to "Jimi." Featuring drummer Mitch Mitchell and bassist Noel Redding, the newly formed Jimi Hendrix Experience quickly became the talk of London in the fall of 1966. The Experience's first single, "Hey Joe," spent ten weeks on the UK charts, topping out at spot No. 6 in early 1967. The debut single was quickly followed by the release of a full-length album Are You Experienced, a psychedelic musical compilation featuring anthems of a generation. Are You Experienced has remained one of the most popular rock albums of all time, featuring tracks like "Purple Haze," "The Wind Cries Mary," "Foxey Lady," "Fire," and "Are You Experienced?" Tragically, On September 18, 1970, Jimi Hendrix died in London at the age of 27.
Kevin Hart
Kevin Darnell Hart is an American stand-up comedian, actor, and producer. Born and raised in Philadelphia, Pennsylvania, Hart began his career by winning several amateur comedy competitions at clubs throughout New England, culminating in his first real break in 2001 when he was cast by Judd Apatow for a recurring role on the TV series Undeclared. The series lasted only one season, but he soon landed other roles in films. Some of his most famous movies are Ride Along, Central Intelligence, and Grudge Match. Kevin is 5'4" and often shares light about his height and makes jokes about it. Kevin Hart started the Help From the Hart Charity believing that youth impacted by life-threatening diseases deserve and need support. With their help, charitable organizations will make an even greater impact in the communities that they serve. He believes that by assisting individuals living in underserved communities with access to educational opportunities, our society benefits in a more positive and meaningful way.
Kobe Bryant
Kobe Bean Bryant was born August 23, 1978 in Philadelphia, PA. He has spent all of his 20 year career with the Los Angeles Lakers in the NBA. Kobe won five NBA championships and the 2008 MVP Award. The Kobe and Vanessa Bryant Family Foundation was one of the basketball star's most impactful philanthropic works. Bryant and his wife started the foundation to improve the lives of young people and their families. KVBF provides scholarships and operates Mamba FC, a youth soccer club that teaches young athletes how to become leaders and independent thinkers through sports. Since 2011, the foundation has partnered with the United Way of Greater Los Angeles, Step Up on Second and homeless youth drop-in center My Friend's Place to provide comprehensive services to homeless kids in Los Angeles. On January 26, 2020 Kobe was in a helicopter crash that killed him, his 13 year old daughter, and 7 others. Following the deaths of Bryant and his daughter, Vanessa changed the name of their family non-profit. The organization is now called the Mamba and Mambacita Sports Foundation, honoring Kobe and Gianna. Bryant was also an honorary ambassador of After-School All-Stars, a non-profit organization that partners with schools nationwide to extend school hours for low-income children. As a champion for after-school programming for all, Bryant gave frequent motivational speeches and raised money for the organization's Los Angeles chapter, which serves 14,000 students; 98% of those students are youth of color. Over the last 20 years, Bryant granted more than 250 wishes of children battling life-threatening illnesses through the Make A Wish Foundation. The foundation's Facebook page called Bryant "an amazing wish granter who has brought countless smiles to our wish kids and their families." This is just a few of the charitable actions that Kobe was involved in.
Michael Jackson
Michael Jackson was born August 29, 1958 in Gary Indiana. Jackson started his singing career when he was a child. He would perform with his brothers under the name TheJackson 5. In the 70's Jackson had several solo albums released, his largest song being Off the Wall in 1979. Thriller was released in 1997 and sold more than 100 million copies. The record became one of the best selling albums of all time, and made Jackson the biggest pop music star of the decade. Jackson has been given the title the"King of Pop" and is one of the most significant cultural figures of the 20th century.
LeBron James
LeBron James was born in Akron, Ohio on December 30, 1984. He had a hard childhood in Akron where he grew up. James's basketball coach, Fankie Walker, took him in and let him stay with him and his family so James could focus on school and basketball. After high school James was drafted by the Cleveland Cavali and played with them until 2009. He then signed with the Miami Heat and won two championships before returning to the Cavaliers in 2014. With all the fame that he has he never let it go to his head. He set up the Lebron James Family Foundation. The foundation raises and donates money for several charities. For example Boys and Girls Clubs of America, After-School All-Stars, the Children's Defense Fund, Gabriel's Angel Foundation and ONEXONE.
Harriet Tubman
Harriet Tubman's birth name was Araminta Ross. She was one of 11 children of Harriet and Benjamin Ross born into slavery in Dorchester County, Maryland. When she was a child Tubman was "hired out" by her master as a nursemaid. Tubman was enslaved and escaped, and helped others gain their freedom using the Underground Railroad. She also served as a scout, spy, guerrilla soldier, and nurse for the Union Army during the Civil War. Today Tubman is viewed as a symbol for black people and how they resisted slavery before the Civil War. Tubman is also a symbol for bravery and the resistance of slavery. "The Treasury Department is working to continue the efforts to put Harriet Tubman on the front of the new $20. Ms. Psaki, President Biden's pres secretary, said. "It's important that our money reflects the history and diversity of our country."
Tyler Perry
Tyler Perry is a world-renowned producer, director, actor, screenwriter, playwright, author, songwriter, entrepreneur, and philanthropist. Tyler Perry's childhood was not how anyone would think, because when he was young his father physically abused him. All through school he had a rough time and attempted suicide. He learned that writing in a diary would help cope with feelings. His first production that he wrote, Diary of a Mad Black Woman, was shown in Atlanta. Not many people came to the first one but the second time it was shown it sold out 9 days in a row. After that he worked hard and had many great hits. Some of his famous works are the Madea series that made over $523.52 million. He would also write books that would be sequels to TV shows or movies. Since 2006, The Perry Foundation's aim has been to transform tragedy into triumph by empowering the economically disadvantaged to achieve a better quality of life. They focus on health and clean water, education and technology, arts and culture, and globally-sustainable economic development.
Steve Harvey
Harvey is a well known game show host, but in his earlier years he had many jobs that he didn't like. He was an insurance salesman, postman, and even considered boxing. Once he found his passion in comedy he became an actor in the show The Steve Harvey Show. After the show he hosted many famous events and would even end up hosting Family Feud. He also has won over 15 awards and honors for things like Outstanding Informative Talk Show Host and Outstanding Game Show Host. Steve and his wife founded the Steve & Marjorie Harvey Foundation (SMHF). SMHF provides youth outreach services that help cultivate the next generation of responsible leaders by providing educational enrichment, mentoring, life transformation skills, and global service initiatives. The Foundation strives to be a change-agent by fostering excellence in the areas of education, health, and social well-being in urban and diverse communities, ensuring that the needs of the whole child are met.
Frederick Douglass
Douglass was an African American slave that was born between 1817 and 1818. Like most slaves they don't keep track of when they were born. When Douglass was a young child he didn't go out into the field like most boys, but instead he served in households for Colonel Llyod. Douglass was later sent to Baltimore as a gift from Llyod. He liked his freer lifestyle and would later start to learn how to read and write. He would teach other boys in the neighborhood how to do the same.
Later in his life he was sent back to the farm he came from, and they told him that he was "unmanageable." He was later sent to a slave "breaker" and would be tortured for 6 months straight before he fought back and won. Again he was rented out to another man and would stay there and teach the other slaves how to read, even though he would get punished. During his time at this new place he came up with a plan to escape him and 3 other close friends. He would have escaped but one of his friends betrayed him and he was sent to jail. Lloyd then got him out of jail and sent him back to Baltimore to learn the trading business. He would work for people and get paid minimum wage but he would leave when he had enough money. He went to New York when he had enough money and would become a very important activist and engage in the abolitionist movement.
Clarence Thomas
Clarence Thomas, born on June 23, 1948, is the longest-serving Supreme Court Justice in history. Regardless of political affiliation, his main cause is racial inequality. Passionate from a young age, Thomas took inspiration from many civil rights activists who came before him, including both Malcolm X and Martin Luther King Jr. He graduated from Holy Cross and Yale Law School. Starting off as an assistant attorney general, Thomas eventually became a supreme court justice in 1990, appointed by George H W Bush. Since then, he has made quite the impact, but his stance on racial inequality stands out no matter what. Racism isn't diminishing or nonexistent. It has been, and will continue to be an issue until changes are made.
Amanda Gorman
Amanda Gorman is an American Poet and author. Known most for her most recent endeavor, being the youngest inaugural poet in U.S. history, as well as 3 books published through Penguin Random House, and pieces in the New York Times. She graduated top of her class from Harvard University, with a sociology degree. She also is an activist, focusing on oppression, race, and feminism, inspiring many across the nation and world.
President Barack Hussein Obama
Born in 1961 on the island of Honolulu, HI, President Barack Hussein Obama II, has grown to be a household name in politics, as our 44th president of the United States, between the years 2008-2016. President Obama was a successful student, graduating from Columbia University and Harvard Law School, even becoming president of the Harvard Law Review. Later, he was elected as the democratic Senator for the state of Illinois in 2004. Later, in 2017, after his term was up, he has taken a relaxed approach to politics, now only occasionally voicing opinions, writing books, and spending time with his family in their home in D.C.
Will Smith
Famous actor Will Smith inspires us in either the movies he acts in or with how generous he is. Will Smith started his acting career by the TV series called The Fresh Prince of Bel-Air. For 6 seasons he brought a huge fan base tears, joy, and edge of seats entertainment. Smith later acted in many movies or television series. But, is known as one of the generous celebrities for a reason. Smith has donated to a large variety of charities, so much that in 2008 a public tax return showed he gave $1.3 million dollars to divided up religious, civic, and art groups.
Rosa Parks
Rosa Parks was an activist during the American Civil Right Movement and known as, " The Mother of Freedom Movement." Rosa parks is known for refusing to give up her seat on a bus to a white passenger. Though she was arrested, this act started the Montgomery Bus Boycott. This helps end racial separation in public facilities. Facing continued harassment and threats in the wake of the boycott, Parks, along with her husband and mother, eventually decided to move to Detroit, where Parks' brother resided. Parks became an administrative aide in the Detroit office of Congressman John Conyers Jr. in 1965, a post she held until her 1988 retirement. In the years following her retirement, she traveled to lend her support to civil-rights events and causes and wrote an autobiography, "Rosa Parks: My Story." In 1999, Parks was awarded the Congressional Gold Medal, the highest honor the United States bestows on a civilian. When she died at age 92 on October 24, 2005, she became the first woman in the nation's history to lie in honor at the U.S. Capitol.
Martin Luther King Jr.
Martin Luther King Jr. was a baptist minister and became the most well known spokesperson and leader of the American civil rights movement. He organized many peaceful protests to fight for equal rights between skin colors. He had the famous speech of I Have a Dream. King participated in and led marches for blacks' right to vote, desegregation, labor rights, and other basic civil rights. King led the 1955 Montgomery bus boycott and later became the first president of the Southern Christian Leadership Conference (SCLC). As president of the SCLC, he led the unsuccessful Albany Movement in Albany, Georgia, and helped organize some of the nonviolent 1963 protests in Birmingham, Alabama. King helped organize the 1963 March on Washington, where he delivered his famous "I Have a Dream" speech on the steps of the Lincoln Memorial. On October 14, 1964, King won the Nobel Peace Prize for combating racial inequality through nonviolent resistance. In 1965, he helped organize two of the three Selma to Montgomery marches. In his final years, he expanded his focus to include opposition towards poverty, capitalism, and the Vietnam War. On April 3, King addressed a rally and delivered his "I've Been to the Mountaintop" address at Mason Temple, the world headquarters of the Church of God in Christ. King's flight to Memphis had been delayed by a bomb threat against his plane. King was fatally shot by James Earl Ray at 6:01 p.m., Thursday, April 4, 1968, as he stood on his motel's second-floor balcony in Memphis.
Tyler the Creator
Tyler Gregory Okonma, better known as Tyler, the Creator, is an American rapper, musician, songwriter, producer, actor, visual artist, designer and comedian. He was born on March 6, 1991 at Ladera Heights California. Some of his best songs are Earthquake, Gone Gone, and many others. In a random act of kindness, Tyler invades downtown Los Angeles to donate most of his clothes to the homeless. He has also donated to most children hospitals in California as well.
Chadwick Boseman
Chadwick Aaron Boseman was an American actor and playwright. After studying directing at Howard University, he became prominent in theater, winning a Drama League Directing Fellowship. He has played in superhero films such as The Avengers End game, and Black Panther. Chadwick died on August 20th, 2020 at the age of 43 from colon cancer. More than an actor, Boseman was a trailblazer, an activist and a hero to so many in the Black community. His brilliance as an actor and passion for his community translated into captivating performances as Black heroes and icons.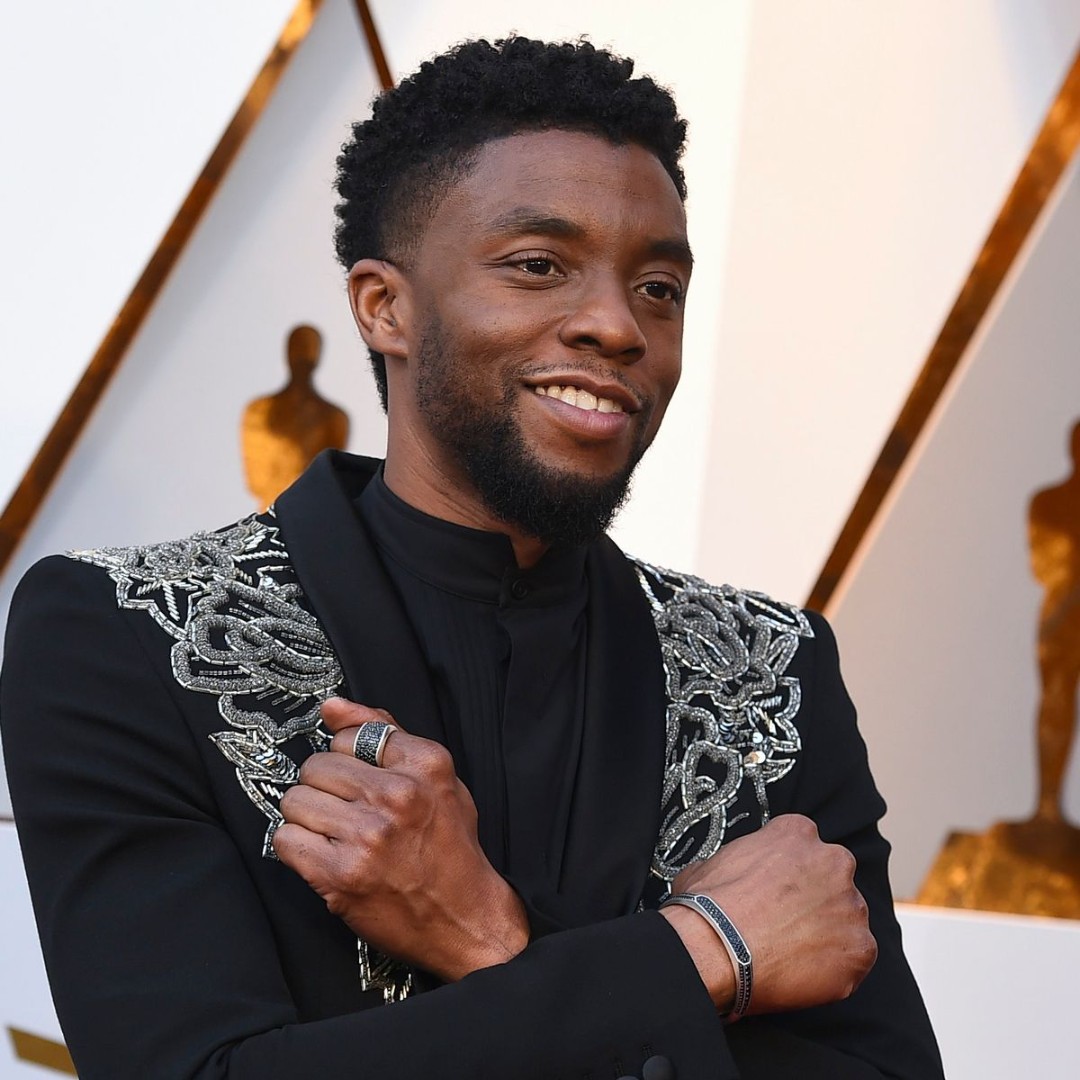 Kamala Harris
What better way to kick of Black History Month than with our first ever female Vice President, Kamala Harris! She is the 49th and current vice president of the United States. She is the highest-ranking female elected official in US history, and the first African American and first Asian American vice president. She was elected Vice President after a lifetime of public service, having been elected District Attorney of San Francisco, California Attorney General, and United States Senator. Vice President Harris was born in Oakland, California to parents who emigrated from India and Jamaica. She graduated from Howard University and the University of California, Hastings College of Law.